Changes are coming to Red Dead Online's economy to make it "rewarding and fun" later this week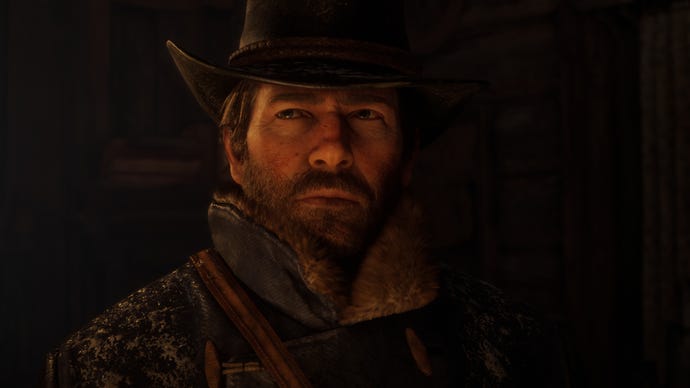 Update: Red Dead Online has been in beta for almost a week now and Rockstar is already making some changes based on the feedback so far.
Much of the fan feedback has been focused on the in-game economy, which hands out small rewards for a lot of hard work. Rockstar has taken those criticisms on board and is working on rebalancing that rewards system. That's what betas are for, right?
Rockstar put out a tweet to break the news:
"Thanks to everyone who has participated in the beta so far, we appreciate your help in testing the game! Your feedback in these early days will be instrumental in helping formulate updates in every aspect of the experience.
"Our current areas of focus include the in-game economy, which will require some additional balancing in order to ensure all activities are appropriately rewarding and fun, as well as some persistent bugs that are causing players to be kicked from sessions."
Rockstar says it developed the game in such a way that it can make timely adjustments based on feedback received. You should expect to see some changes in an update at the end of this week, with more to come next week.
It's good to see Rockstar paying such close attention to the voice of the community - especially when it comes to something as important and potentially lucrative like the economy.
Original story: Red Dead Online players aren't happy with how the in-game economy is shaping up.
The beta for the online portion of Red Dead Redemption 2 launched this weekend and players aren't happy with the overall economy, that sees a huge discrepancy in item prices and mission rewards between the campaign and multiplayer. The rate that cash and gold bars are earned at is also coming under fire, along with claims from Rockstar customer support that in-game prices are designed to give a "realistic feel" of the time period.
Players have taken to Reddit to post their experience with earning the two kinds of in-game currency and it's been a slog to eke out a decent living for those roaming the Wild West. Cowpokes who got early access worked out that one gold bar takes around 8 hours to earn in the online beta, so it looks like it's going to be a bit of a time-sink already.
Rockstar has already confirmed that the gold bars are a premium currency that players will be able to buy in the Red Dead Online in-game Store with real money, and Reddit user SwagDaddy70 has drawn the comparison between the game's impending microtransactions and those in mobile games.
Etorna highlighted the issue, pointing out that the "best purchasable horse with cash (White Arabian) is ever so slightly worse than the horse locked behind gold bars (Black Arabian)."
The pricing is also coming under fire, with Reddit user ConvictedWaffles reporting that a gold wedding ring sells for less than a can of beans.
"We make money like its 1899 and everything is priced like its 2018," said redditor GhettoAssDuck.
When you decide to spend 18 dollars on a hat on RDO from r/reddeadredemption
Another redditor, Sinful_One, reached out to Rockstar to question the rate at which they were earning currency, and the reply didn't do much to quell the ire of the community.
"I understand your concern that you are facing an issue with Red Dead Redemption 2 online Beta. However, I would like to inform you that this is how a game is designed. To give the realistic feel of 18th century , there are only two currencies and you only get small amount of money in the game after a lot of hard work," read the response.
Ford117 notes (via Eurogamer) that this isn't quite accurate; the Mauser costs $1000 in Red Dead Online - around $750 more than the price of the gun in the campaign - when it would have actually set you back $35 in 1899.
Rockstar has said it's looking into feedback on all aspects of the beta, so we'll have to see if this is something it'll address, or leave as it is, knowing that some players will fork out for gold to buy cosmetics and skip the grind.
If it hasn't already been patched out, you can make the most of this unlimited gold bar glitch in single-player, and you can check out our Red Dead Online beta guide for tips and tricks to get you through the beta.