R.U.S.E. moves into September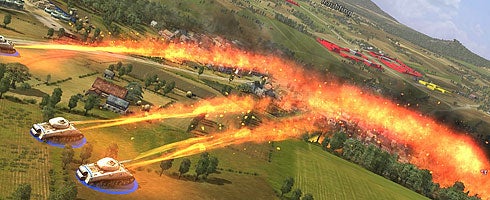 Due to public feedback on the R.U.S.E. Beta, Ubisoft has decided to postpone that game's release until September.
Originally slated for June, according to a R.U.S.E. team member over on the game's official Facebook page, the extra time will allow for loads of bugs and balancing issues to be fixed.
"Following the massive feedback we got from the community during the Public Beta, we have decided to postpone the release of the final game to September 2010," reads the post.
"While we understand how disappointing this news will be for many, rest assured that this is the best decision for R.U.S.E. and that this extra time will allow us to implement many of your suggestions and improve the multiplayer experience while polishing the overall game."
The list of fixes being addressed include but are not limited to:
Multiplayer menus and filters
Unit selection
Order assignment
Unit behavior and pathfinding
Strategic AI behavior
Anti-lag policy and kick system
Game balance
The game's Beta ran through April 12, and over one million people downloaded the client on Steam.
Thanks, Strategy Informer.