PUBG datamine reveals new movement mechanics, riot shield and more on the way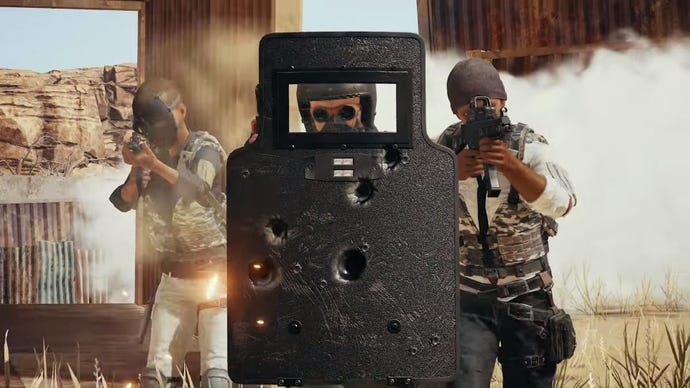 It looks like PUBG is going to be getting a lot of exciting content in 2020.
PUBG dataminer PlayerIGN has posted a new video featuring a tonne of leaks about content currently in development.
According to datamined code, PUBG Corp. is still working on riot shields, which were first teased back at E3 2018, only to never be seen again. The arrival of shields will coincide with an update to the game's movement mechanics, but it's not clear how the two are connected.
Amongst the other findings were references to weapons such as the P90 SMG, the FAMAS AR, and the G3 AR/DMR. Other items seemingly in the works include claymores, and C4 - which actually showed up in an earlier leak over a year ago.
On the game mode front, PUBG Corp. appears to be working on an offline mode that will involve zombies, and is said to be bringing the TDM mode from PUBG Lite into the mainline version.
Although the leak doesn't reveal too many details, PlayerIGN believes the information to be accurate. For one, the account responsible for leaking some of it - PUBG_throwaway - revealed some information that only a developer would have access to, or possibly someone who's been datamining PUBG.
This isn't proof, of course, but PlayerIGN nonetheless decided to wait a couple of months before sharing this leak, and he seems fairly confident in what it has. Grain of salt and all, it seems like 2020 could be a big year for PUBG.
Thanks, The Loadout.