PSP Digital Comics store update, Feb 11 - Tank Girl, Marvel Zombies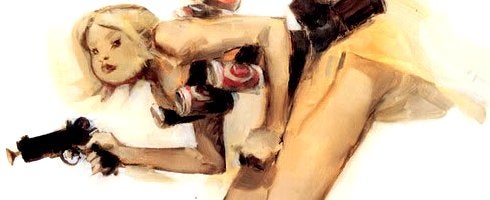 Sony has updated its Digital Comics store for PSP, and this week, Tank Girl debuts on the service as well as Marvel Zombies, where the collective Galacti want to feast on your creamy flesh.
Other than those two, the second chapter of Cancertown was added and so was the conclusion of Groom Lake.
Full thing below.
2000AD Prog #1666
Cancertown: An Inconvenient Tooth: Chapter 2 of 6
Daredevil (1998) #96 & #97
Donald Duck and the Three Musketeers #1
Donald Duck Origami Maestro
Groom Lake #3 & #4
Locke and Key: Head Games #1
Marvel Zombies (2005) #1-#6
Scrooge McDuck and the Witchy Business
Tank Girl: The Gifting #1 & #2
The Incredible Hulk (1999) #95-#101
Transformers: All Hail Megatron #11
Ultraheroes #1: Gathering
Uncanny X-Men (2003) #483-#485
Wolverine (2003) #32-#37
Wormwood: Gentlemen Corpse #11: Calamari Rising #3
X-Men (2004) #181-#186
X-Men: Colossus Bloodline (2005) #1-#5
X-Mickey #6: The Carousel
More details are over on the EU PS Blog. The US end hasn't updated its page as of this post, so you may want to check out it later in the day.