Proteus developer's new project inspired by Russian fairytales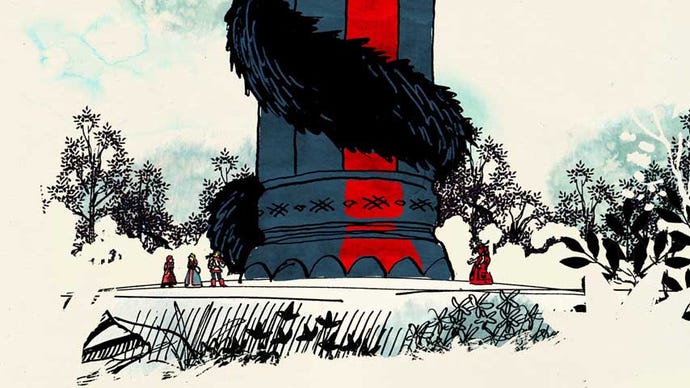 Proteus developer Ed Key is now working on Forest of Sleep, a storytelling adventure game.
more
Forest of Sleep's beautiful aesthetic comes courtesy of hand made work by collaborator Nicolai Troshinsky, whose credits include Astigmatismo and Loop Raccord. It was inspired by Russian fairytales and the works of late-20th century eastern european illustrators and animators, notably Janusz Stanny, Stepan Zavrel and Yuri Norshteyn.
Players will guide a group of three children through a forest, "travelling between kingdoms and landmarks, helping strange people with peculiar requests, and sitting down to sing around a campfire in the dark woods".
Interacting with characters and objects results in "reactively-generated stories" which developer Twisted Tree Games says will be "ambiguous but with a strong sense of pacing, coherency and drama". Somehow, there's no text in all of this.
"There's a simple resource management system involved in travelling around the map, but rather than being a do-or-die mechanic, this is more about creating a rhythm to the journeys and steering you through the possibility space of the story," Twisted Tree said on the game's new website.
"You'll want to do well, but depending on the situation, passing out from hunger is more likely to be an excuse for the game to move the story forward in a new way rather than a simple 'game over'."
Forest of Sleep has been in development since mid-2014 and Twisted Tree is targeting a later 2016 launch for PC and tablets.
In case you missed it, Proteus is a minimalistic exploration game which I really, really enjoyed. It's available for Linux, Mac, PC, PlayStation 3 and Vita.
Thanks, Eurogamer.