PowerWash Simulator is coming to PlayStation and Switch, with free Tomb Raider DLC
Clean up at Croft Manor.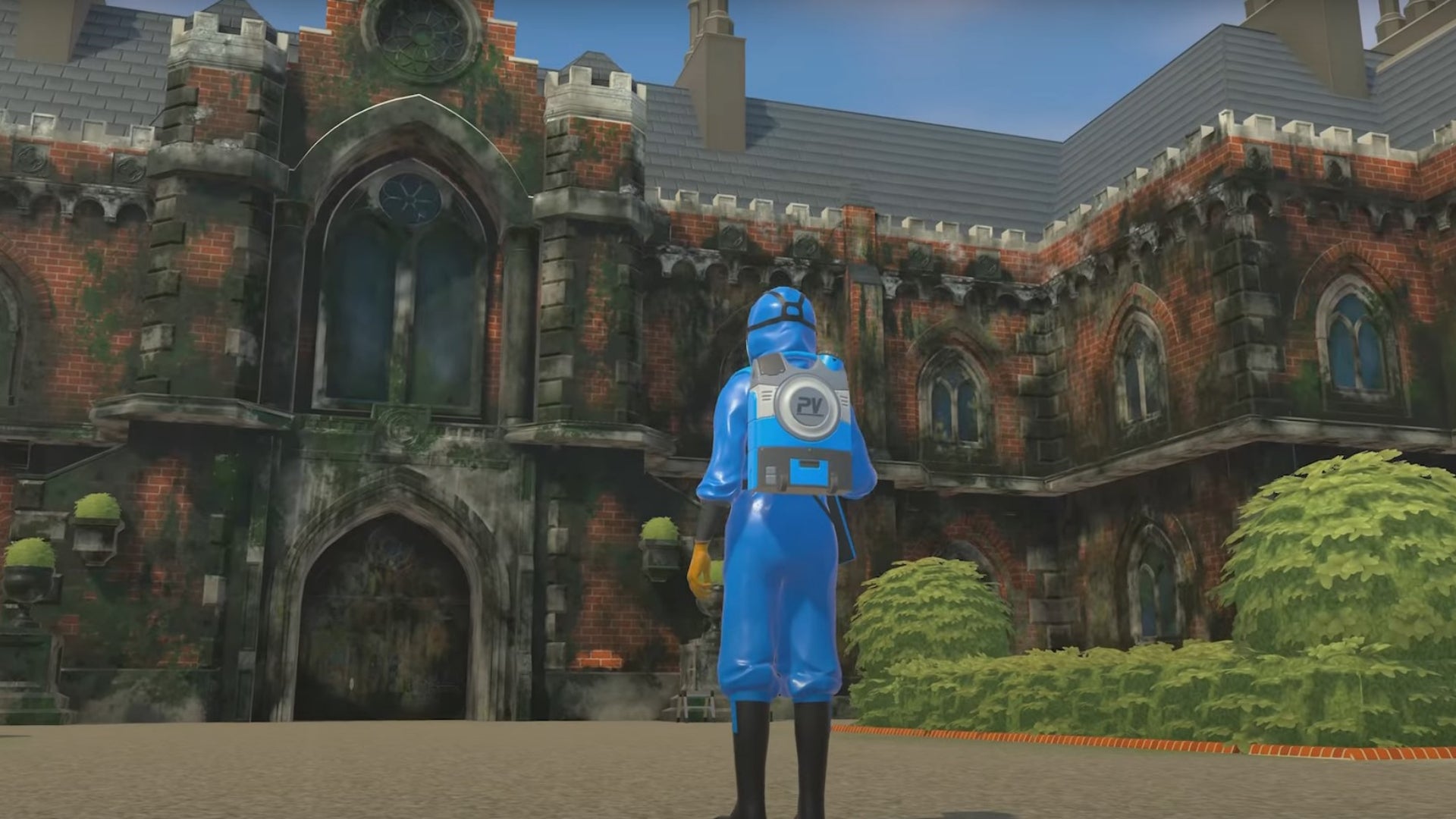 PowerWash Simulator is exactly as it sounds, having you deep-clean vehicles and homes in a satisfying bid to be the best PowerWasher there ever was. It's certainly a niche title, but it's one of the higher quality simulation games out there, and is surprisingly relaxing. No wonder it's deemed to be a great podcast game.
The all-new trailer for PowerWash Simulator's crossover with Tomb Raider is here.
Publisher, Square Enix, has announced that PowerWash Simulator will be coming to PlayStation 4, PlayStation 5, and Nintendo Switch on January 31. So, even more people can jump in and see what power-washing is actually all about, and why the community enjoys it so much.
What about cross-play and these new platforms? Well, the good news is that players on Windows, Steam, and Xbox can all play across platforms with each other. Unfortunately, though, players on PlayStation and Switch will not be able to cross-play with other platforms.
If the lack of cross-play has let you down, don't worry, as FuturLab and Square Enix have more good news to share. Square Enix has also revealed a free Tomb Raider DLC for PowerWash Simulator, which will also arrive on January 31. The DLC will add one of the most iconic game locations in history to the simulation game, and that's Croft Manor. That's right, you'll soon be able to blast away hours cleaning Lara Croft's home and vehicles.
The Tomb Raider Free Special Pack rappels into PWS on all platforms on January 31st, alongside PlayStation 4/5 and Nintendo Switch launches! 💦 pic.twitter.com/QIZ3apNhXO

— PowerWash Simulator (@PowerWashSim) January 18, 2023
Of course, you likely won't be seeing Lara Croft, who's no doubt out on an adventure somewhere. However, it is your responsibility to ensure her home is in tip-top condition before she returns to host her fundraising event (via FuturLab).
The Tomb Raider DLC will be free to all those who have purchased a copy of PowerWash Simulator, and will include a mini-campaign and five new levels for you to complete.
Have you been playing PowerWash Simulator? Or will you be checking it out for the first time on January 31? Let us know!