Porn star tests Kinect nude limits on video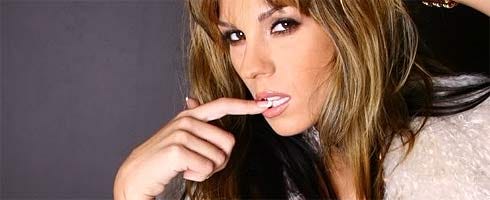 G4 filmed porn star Kirsten Price dancing around with her t*ts out to see whether or not Kinect would have a problem with it.
It didn't.
This is basically a poor excuse to film Kirsten Price jumping around in a studio, but what the hey.
Kinect lets Price use Kinect chat, play games and upload naked photos of herself without ever blinking as eye, as it were.
Watch it. G4's pixellated out her genitals and nipples. Just Google her if you want to see her covered in semen.