PopCap thinks iPad "will change gaming" in three years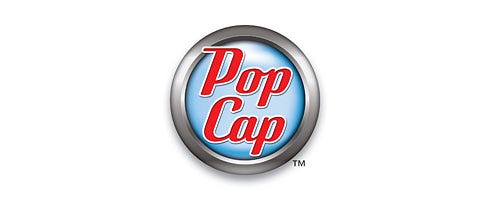 PopCap has said that iPad will change the face of gaming eventually, but it may take three years time and a hardware update to do so.
Once this happens, according to PopCap co-founder John Vechey, it will not only "change gaming" but fulfill "a need consumers don't even know they have yet".
"The iPad's important but I think it's going to be more important in three years," Vechey told Eurogamer. "Look how long it took the iPod to get the momentum where everyone has one. It's probably going to take the second generation [iPad] to make it really, like, 'Wow!'
"I think it will change gaming. Here's this new device that gets to more people with a really great e-commerce model attached to it. It's really easy to buy on the iPhone - that's part of what makes it successful.
"The iPad would be perfect for real-time strategy. You can't have this really immersive gaming experience but it may actually be more fun than a lot of different game experiences you can get with a PC or console.
"This is my opinion and I think it's going to be phenomenally successful. I really do. It's very simple; it's not like it has a magical set of features, just a great package. I know what I'm getting when I have to get my mum a computer now: an iPad. Because she can't screw it up, she can't download a bunch of stuff... That's the perfect mum computer, right? And it's the perfect computer for ten year-olds to play with."
Vechey was non-committal regarding iPad support for PopCap games, and seemed unsure if the company planned on porting its iPhone games to the new system.
"I don't know if this is a PopCap position or my word, but we're certainly going to support it - I want to play Plants vs Zombies on that," he said. "It feels good to touch, right?
"You know, we're still trying to figure that out. It is a different thing but it's not that different. On iPhone we made the interface smaller and made touch controls. On iPad we've got the touch part down and now we need to make the UI better.
"I don't think it's going to be it's own thing separately, nor do I think it's just going to be what's on the iPhone. It's going to be, 'Oh, here's some more features for the iPad' - a little bit more cool, a little bit more immersion, but with the same core similarities.
"We're excited. The iPad's going to be awesome."
Surely, Bejeweled will be on it eventually, especially since it was announced this week that the series has moved 50 million units in ten years.