"Plans for end game" in place for The Old Republic, says BioWare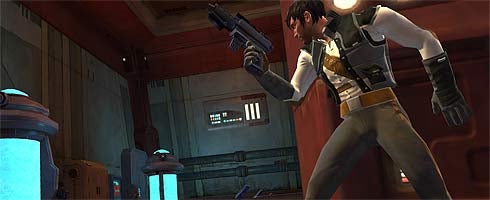 BioWare bossman Ray Muzyka has told VG247's US editor Stephany Nunneley that plans for what happens after you finish Star Wars: The Old Republic are in place.
But speaking at GDC alongside fellow head of the studio Greg Zeschuk, the pair wouldn't go into specifics as to what would be coming.
"We have plans for end game, but can't be more specific," said Muzyka, before teasing: "Actually, we can, but we won't.
"But soon actually, it's nice to be able to reveal things a little bit over time."
"It's been a long cycle, but we knew that going in and we've been very thoughtful about details. People who play MMOs want details," added Zeschuk.
That said, there will be stuff in the game from the go that will keep you occupied for a long time.
"We have a story in place that will keep people playing and having fun for a really long time, and you should see the pillars we have describing to us what makes a great MMO or RPG for that matter, as they're very similar kinds of pillars," said Muzyka.
"We look at narrative and story, we look at combat and conflict, progression, customization, all those have aspects that transcend the primary main game and all of them have place in the end game too."
The MMO was announced back in October 2008, with a release set for spring next year. Wont be out before April, though.