Anthem pushed to early 2019, next Dragon Age was to have "live" elements, SWTOR's future "up in the air" - report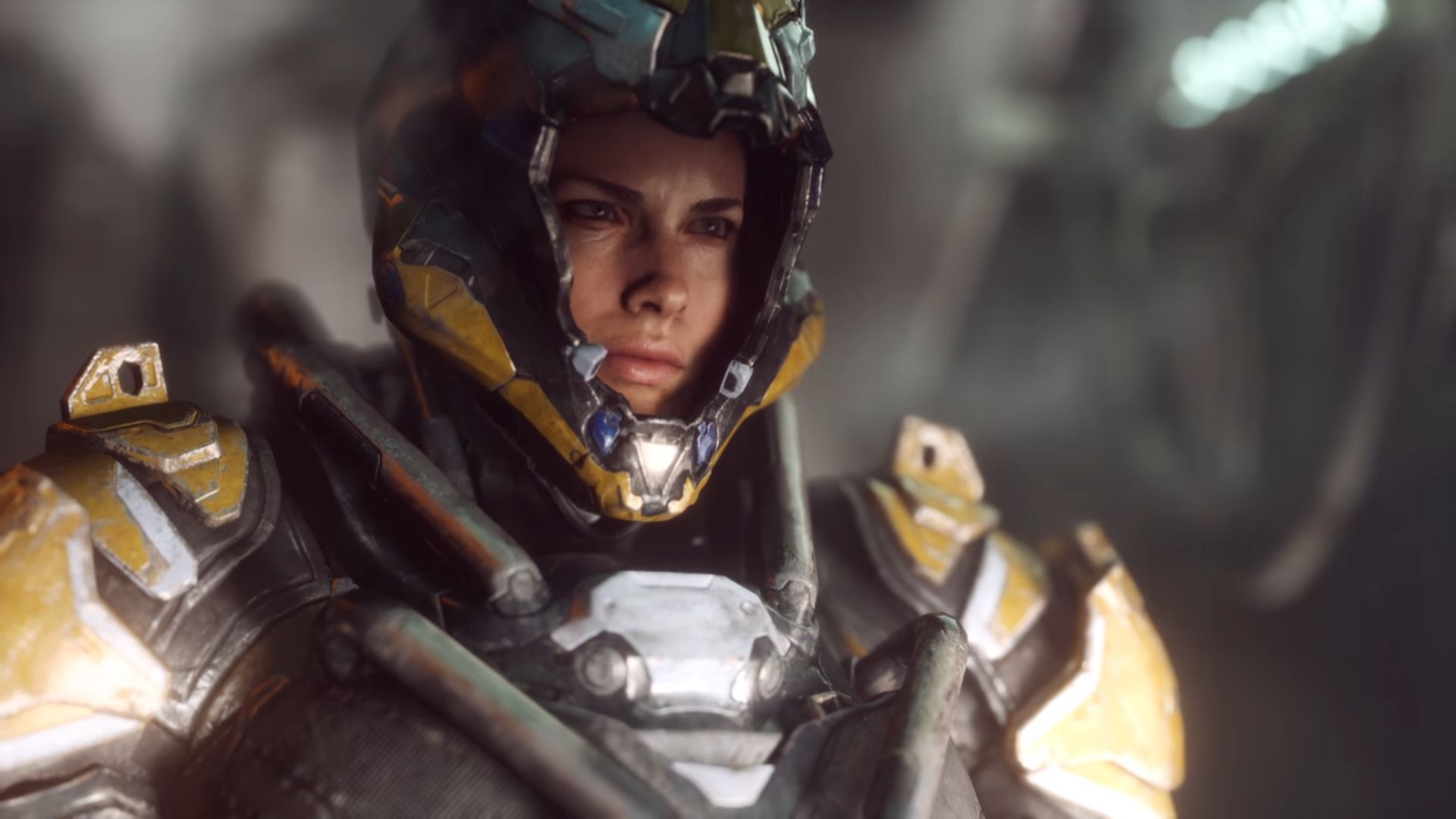 Bioware's Anthem won't make its fall 2018 release window, the next Dragon Age was to feature "live" elements, and whether to continue development on Star Wars: The Old Republic is being discussed.
First revealed for a fall 2018 release at E3 2017, Anthem, the next game from Bioware, won't be released until early 2019.
According to a report, the fall release window provided during the game's announcement was "never realistic," per a Kotaku source.
That said, during EA's financial call ahead of E3 last year, the publisher revealed it would release Anthem in fiscal year 2019, and early 2019 is still FY19. Announcing the fall 2018 release after the Xbox One press conference last year, did surprise us a bit, considering what was said the prior month.
In development since 2012, various sources familiar with the project at Bioware, cited one possible reason for the delay can be attributed to issues with Frostbite. This is something the studio became all too familiar with during development of Mass Effect: Andromeda and Dragon Age: Inquisition.
On the other hand, games of this scope are in production for years before being ready for prime time, and recently, things on the development end have smoothed out. This is due to Bioware pulling staff off other projects to help the Anthem team out.
Another reason for Anthem's delay, is the pressure Bioware feels following Mass Effect: Andromeda's reception. That said, Kotaku said it doubts EA will delay the game beyond March 2019 - which is the start of the company's 2020 fiscal year.
Very little is known about Bioware's semi-MMO Anthem, other than its a shared-world action-RPG, created in the same spirit as Destiny or The Division. Anthem allows up to four players to form teams to take on various missions.
We do know that it will get a beta ahead of release – but there's no window on when, exactly.
Now, as far as Dragon Age is concerned, according to Kotaku's sources, the game was to incorporate "live" elements into the game, while maintaining a "heavy focus on characters and story." Some of this is currently being reevaluated going by what the report states. An explanation as to what a "live" version Dragon Age would happen to be was not provided as of press time; however, EA has considered games as service to be of the utmost importance, as well as a central component of its success.
Thankfully, Bioware general manager Casey Hudson took to Twitter after the report was published to offer an explanation on the "live" elements mentioned in the report.
Reading lots of feedback regarding Dragon Age, and I think you'll be relieved to see what the team is working on. Story & character focused.

Too early to talk details, but when we talk about "live" it just means designing a game for continued storytelling after the main story.

— Casey Hudson (@CaseyDHudson) January 25, 2018
In May last year, it was announced a new Dragon Age game was in development with Alexis Kennedy, co-creator of indie game Sunless Sea, contributing to the storyline and lore which "hasn't been addressed much to date," in Dragon Age.
Earlier today, Dragon Age and Anthem executive producer Mark Darrah said both teams are working hard, and more information on each will be shared in the future. He also said Anthem would be out before the next Dragon Age, which was expected.
Halfway through my trip to Barcelona!
I'm here showing Anthem internally to EA. I am EP of BOTH DA and Anthem working with @Bio_Warner as Game Director
Anthem's up next but there are people hard at work on both franchises and I look forward to sharing more in the future

— Mark Darrah (@BioMarkDarrah) January 24, 2018
Finally, according to the report, Bioware is currently discussing whether to end development on its MMO, Star Wars: The Old Republic, which has been around since 2011. One source familiar with the matter said a small team is maintaining the game, and future development plans are "up in the air."
It would be a bit of a shame if that were the case, because surely there are many out there who continue to enjoy it. I played it for a bit at GDC 2010, and on and off for a year or so post release. Sadly, I couldn't get into it as much as I would have liked. Plus, Middle-earth always called me back to LOTRO with its siren song.