This Steam Early Access game is getting an unfinished boxed release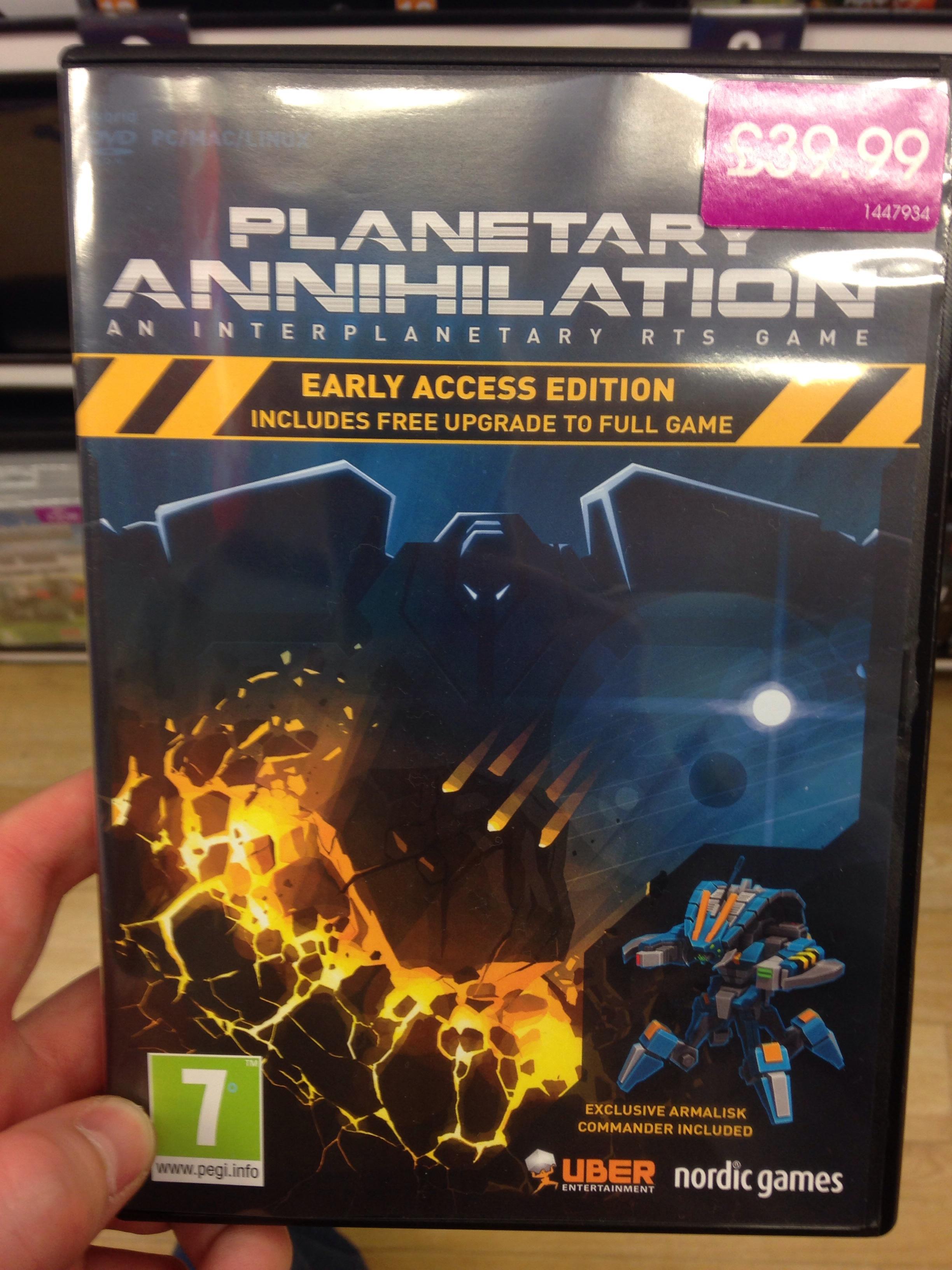 Planetary Annihilation is getting a boxed release at UK retailer GAME, despite the game currently being unfinished on Steam Early Access.
The official Planetary Annihilation box was spotted in store by Reddit user kamauaf.
You can also buy the boxed edition on the GAME store, although both the early access and final versions cost £39.99, which is £10 more than the Steam price.
The GAME edition is said to come with more content however. Speaking with Game Informer, Planetary Annihilation director Jon Mavor said of the move, "At Uber we've been trying really hard to innovate on business models during the entire development of Planetary Annihilation.
"We had planned to do a retail release all along and the early access box came about as part of our experimental attitude. Since early access works so well, our partners at Nordic thought that it would be worth trying an early access retail edition and we agreed it was a cool idea."
Mavor was asked for his thoughts on releasing an unfinished product as a boxed game, and replied, "The real question is, why not? After all, they are getting the same game, just earlier. It's a changing world and we hope to continue trying out new and innovative ways to make games."
What do you make of this one? Is early access getting out of hand?
Via MCV.