PEGI to add in-game purchases label to retail copies by the end of this year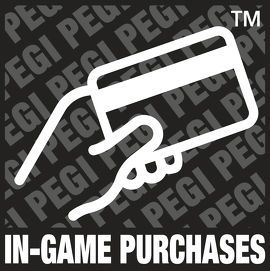 The European games ratings board will add warnings to game boxes which contain in-game purchases.
Video games which contain purchasable loot boxes will soon have a label attached to retail copies in Europe, according to PEGI. This will also apply to games which contain additional items which cost real-money such as skins, emotes, etcetera.
PEGI already has a warning set for digital-only games through the International Age Rating Coalition (IARC). These same warnings will now appear on boxed releases by the end of the year (thanks, GI.biz).
"Purchase offers within games has become a broad phenomenon, and it is necessary to provide the same level of consumer information on both physical and digital releases," PEGI managing director Simon Little said in the official announcement.
"Considering that physical releases are an important part of the market, this was an important gap to fill. The new in-game purchases descriptor will be applied to all games that offer the option to purchase digital goods with real currency. It will start appearing on physical releases towards the end of this year."
PEGI stated the new descriptor will provide a quick reference for parents should their child's game contain the option.
Earlier this year PEGI's counterpart in the US, the Entertainment Software Rating Board (ESRB), announced similar plans.
After pressure from the public, special interest groups, and elected officials, the ESRB announced plans to add an "In-Game Purchases" label to titles with additional real-money purchases.
A roll out for the additional label was not provided, but the self-governing body said consumers in the US can expect to start seeing the notice "in the near future."