Payday 3 is coming to consoles and PC in 2023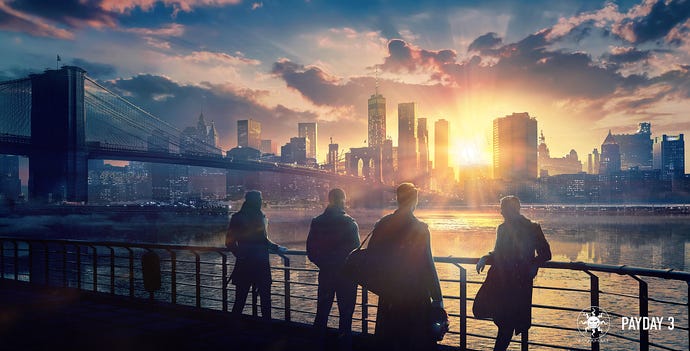 Starbreeze has announced a release window for Payday 3.
Coming in 2023, Payday 3 will be made available on PC and consoles.
While console platforms weren't announced, it's safe to assume PS5 and Xbox Series X/S will be included.
Additional content and functionalities are planned for the long term beyond the original release date.
Alongside the release window, Starbreeze also announced a co-publishing deal with Koch Media with Starbreeze retaining ownership of the Payday IP.
"We are excited to announce this exclusive long-term Payday 3 co-publishing deal with Koch Media who shares our passion for the franchise and the "Games as a service" model," said Starbreeze action CEO Tobias Sjogren. "In addition to securing the continued development, this deal secures global publishing of Payday 3 as well as the marketing efforts through the entire game life cycle. We now have a strong foundation for a successful launch."
Starbreeze has been searching for a publisher for the game for quite some time and was worried at one point about securing funding for the title.
Payday 3 was announced in 2016 along with the news Overkill transferred rights to the Payday series back to Starbreeze.
Development of the title formally kicked off in 2017 and back in 2019, a 2022-2023 release window was provided.