Paper Mario: The Origami King devs had "almost complete control" over direction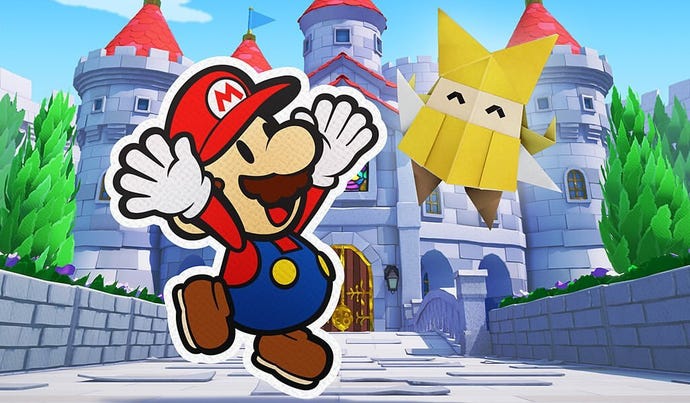 The team behind Paper Mario: The Origami King recently confirmed that it was given "almost complete control" over the direction the game went in.

The news comes from a report published by Eurogamer Germany, which was later translated by Nintendo Everything. According to said report, producer Kensuke Tanabe and director Masahiko Nagaya were permitted to shape Paper Mario: The Origami King in pretty much whatever way they saw fit - in fact, Nintendo director Shigeru Miyamoto was barely even involved.
"Ever since Paper Mario: Color Splash, we have almost complete control over the creative direction of the game," Tanabe told Eurogamer Germany. "Mr. Miyamoto checked in on development once or twice, but there were no specific requests to make changes."
"However, all character designs have to pass a check by our IP team, which is pretty strict," Tanabe added. "Nonetheless, we were allowed to change the outfits of some Toads in this game."
It's interesting that Toad cosmetics came out into the conversation, considering that one of the collectibles in Paper Mario: The Origami King - a game that is ostensibly designed for children - is a giant Toad dick.
Meanwhile, director Masahiko Nagaya built on Tanabe's statement, confirming that Intelligent Systems - perhaps best known for the Fire Emblem series - had complete creative control over the "crucial elements" of Paper Mario: The Origami King.
"We were constantly checking whether or not our approach was moving too far away from the Mario universe," Nagaya said. "During development, we were also careful not to disappoint the expectations of fans of the core Mario series. As mentioned, there are strict guidelines related to the use of characters. It's a challenge to emphasize the unique aspects of the game while still adhering to the guidelines."
If you've yet to play Paper Mario: The Origami King, be sure to check out our review. Alternatively, you can watch said review in video form by tuning in to the link embedded below.