Pachter: There's loads of "shovelware" and "crap" out there for Wii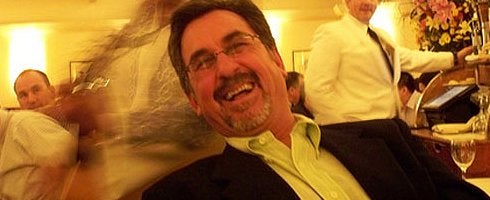 Michael Pachter has told Gamasutra that with Wii's "cheap and novel" gameplay, it was no wonder the console was such a big hit in '07 and '08.
However, high sales of the system also produced unwarranted expectations from Nintendo and publishers alike, creating a market overwrought with "a lot of crap" and "shovelware".
"The housewives who thought Wii Fit looked like fun, the grandmas who thought that Wii Sports would be a fun thing to play with their grandkids, and the 20-somethings who only wanted to play Guitar Hero or Rock Band... none of them people who you'd call 'gamers'," he said.
"They are not buying much more software. They bought what they wanted and don't feel the need to buy more - nor are they aware of what other Wii games are out there. They're oblivious.
"Wii publishers need to concentrate on fewer games but games of higher quality. There is just too much shovelware around -- like the $15 games in the end-cap bargain bins at Target. Companies like Majesco just spin them out non-stop and there are tons of them.
"They aren't helping anybody keep their lights on."
A recent GameFly "new release" listing has Nintendo at 145 titles for Wii, compared to 62 new titles for PS3, and 72 for Xbox 360. Comparatively, current ESRB ratings show 1,415 titles for Wii, 957 for 360, and 696 for PS3, in total.
"How many of those [Wii games] do you think cost more than $5 million to develop? Probably five," stated Pachter. "And how many cost over $3 million? Probably 100. The problem is that they're so easy to make. I think there are three Wii cheerleader games on the market. There's a lot of that crap around."
Even if a Wii game becomes a bestseller, says Pachter, it is unlikely to create the sort of franchises that make PS3 and Xbox 360 games profitable. Instead, he suggests that third-party publishers either spend less money on Wii games and have lowered expectations or spend enough funds to make a quality experience for everybody.
"The real question is what is Nintendo going to do about the fact that their third-party software isn't moving since theirs is a royalty model and less content isn't good for them," he concluded. "They need to do something to encourage the third parties to create more, not less, content.
"Otherwise, Nintendo is going to lose all its third-party royalties and, well, they can't afford that."