Onrush proceeding with major August update despite layoffs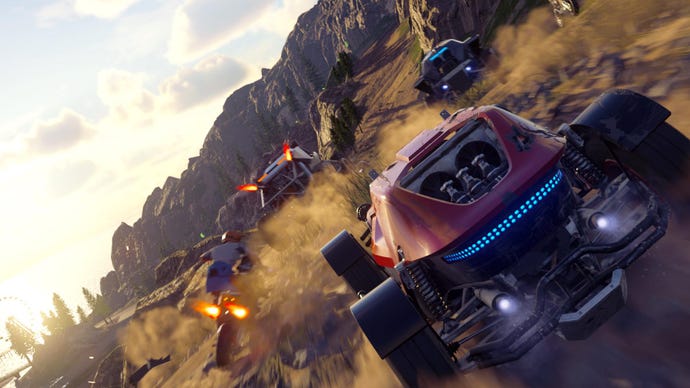 Codemasters has assured Onrush fans that a "big" update will arrive sometime next month.
It's been a rough week for the Onrush team, which experienced major layoffs following poor sales for its game. Yet it seems the developers who remain are putting their best foot forward with post-launch updates.
A new Twitter post from the Onrush team says that players should expect a "big" update this August. It also mentions that a highly-demanded feature will arrive with the patch, which Eurogamer notes is probably Ranked mode.
Hey guys! We just wanted to let you all know that we have a BIG update coming at the start of August, which includes something a lot of you have been asking for! ?

We also have a whole lot more to come, too! Thank you all for your patience and stay tuned! ?#ONRUSH pic.twitter.com/e0shlZiuui

— ONRUSH // (@onrushgame) July 26, 2018
Whether that's enough to generate new sales for the game remains to be seen. Onrush is available now for PlayStation 4 and Xbox One, while the PC version will launch at a later date.