Only 30% of new WoW players continue after level 10, says Blizzard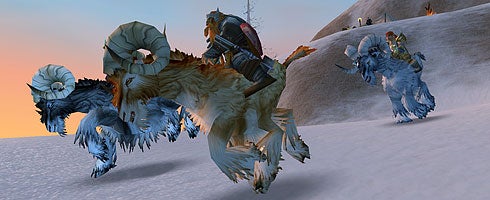 Blizzard CEO Mike Morhaime said last night that only 30 percent of new World of Warcraft players continuing to play after reaching level 10, with 70 percent dropping out.
Speaking in Acti Blizz's year-end financial call, however, the exec said the upcoming launch of expansion Cataclysm should bring in more "n00bs" to the game.
"Our research shows that trial players who play World of Warcraft pass level 10 are much more likely to stick with the game for a long time. Currently, only about 30 percent of our trial players make it past this threshold. So anything we can do to improve the new player experience is a huge opportunity for us," he said.
"With Cataclysm we will be overhauling the early gaming experience for players, bringing all of the content in World of Warcraft up to our current design standards and ensuring that even new players to the game will experience the best work of our development team.
"This will also provide additional replay ability for our veterans players as well. In the long run, we hope that this effort will capture more players and drive continued growth. Development on Cataclysm is proceeding smoothly and we're making great progress due release in the back half of 2010."
Blizzard reiterated last night Cataclysm would release this year alongside Starcraft II: Wings of Liberty.
Get everything from the Acti-Blizz year-end financials here.