Nintendo DSi LL sells more than 100,000 units in first two days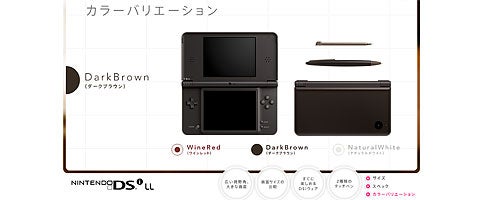 Apparently, a whole mess of people thought bigger screens and a fatter stylus were just the tweaks the DSi needed in order to attain portable perfection. Case in point: Japan. After a mere two days, the DSi LL has already done its uber-popular family of handhelds proud by selling 103,524 units, according to Enterbrain's estimates.
For comparison's sake, the DSi moved 170,779 units at the same point in its infancy. The PSPgo, meanwhile, limped across the finish starting line with 28,275 units at its Japanese launch.
Thanks, Siliconera.