NFS: HP Hollywood premiere has celebrities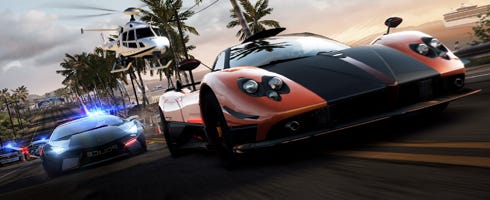 Naturally.
RPad TV has a video from the Hollywood premiere of Need for Speed: Hot Pursuit from earlier this week. You can watch it bellow.
It features Kevin Dillon and Jerry Ferrara, the two stars of Entourage who also star in the US ad campaign for the racer.
It also has a Playboy playmate, someone else we don't recognise, Alias' Greg Grunberg and the dude who played Curtis on 24.
Yeah. "Celebrities". Watch it below.
Need for Speed: Hot Pursuit releases today in the UK for PS3, 360, Wii and PC. Buy it or you're officially mental.
Thanks, GoNintendo.