Next Blue Toad episode to be free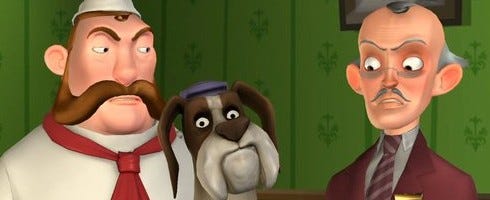 Relentless has told Eurogamer it will be releasing Blue Toad Murder Files: Episode Three for free next month.
The next episode releases on February 25, with it staying free until March 25.
You will need Episode One to play it, though. It's bundled with Episode Two for £9.99 on the PS Store.
The developer also revealed the last batch of episodes in the series, Episodes Four to Six, will release as a pack for £9.99 on April 8.
"We've had great reviews and feedback for the content and quality of Blue Toad, but we would be arrogant to overlook peoples' concerns about the cost and replayability of an episode," said Blue Toad Murder Files producer, Jade Tidy.
"As the publisher of Blue Toad we had the opportunity to tackle one of those issues immediately and I'm thrilled that we decided to take this brave step to address it."
Lovely.