Blue Toad Murder Files coming to US PSN in March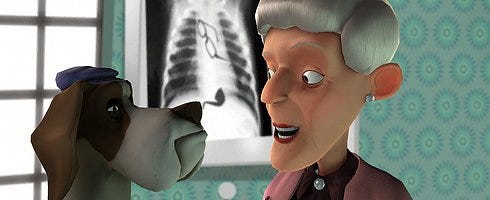 Relentless has announced that Blue Toad Murder files will land on the US end of PSN March 25.
Episodes 1 to 3 will be available as a bundle for $14.99 or you can buy individual episodes for $7.49, according to a post by the game's producer, Jade Tidy, over on the US PS Blog.
Blue Toad Murder Files: The Mysteries of Little Riddle, is a six-episode murder mystery exclusively for PSN, set in the English village of Little Riddle where you play as one of four members of a detective agency.
It's already out on the European end, and Episode 3 is expected to be released on February 25 for free until March 25 when it hits the US.
Episode 1 is currently bundled with Episode 1 for £9.99 on the EU PS Store.