New NBA Jam footage appears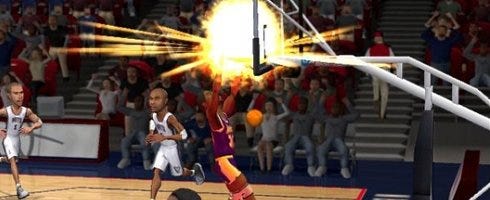 Boom! EA's released three new clips of NBA Jam.
EA announced this week people buying NBA Elite 11 on PS3 and 360 will get to experience a watered down version of NBA Jam which includes three game modes: Play Now, Classic Campaign and Online, which features up to four players.
NBA Jam will not be released on PSN or XBLA, so this is the only way to get a taste of this classic game.
NBA Elite 11 is released this October, while the full NBA Jam is out on Wii on October 5 in the US.
Thanks, IGN.