New MMA vid features fighting, men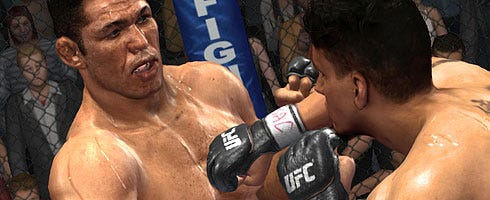 EA Sports' latest MMA trailer won't surprise you. It may well impress you, however.
The footage shows high-poly men kicking the shit out of each other, as you'd expect, but also features some of the game's various rings, fighting styles, an array of characters and some nasty sound effects. If this is your bag, baby, it's unlikely you're going to miss this game.
Peter Moore announced MMA at E3 last year, and it's slated for a 2010 release for 360 and PS3.
Tiburon, EA's Madden studio, is doing the work.