NBA 2K16 cranks Steph Curry's player rating to max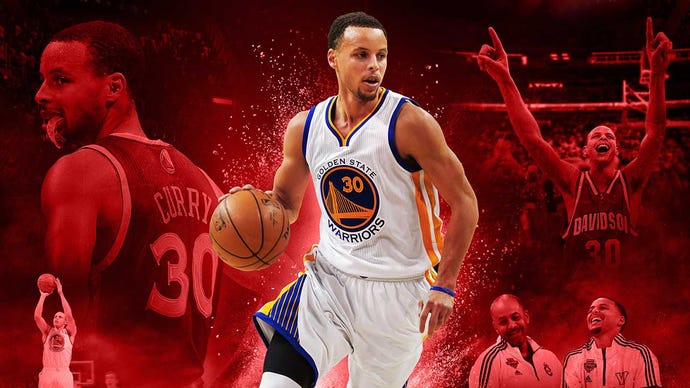 NBA 2K16 now reflects the reality of one of the best athletes active today.
NBA 2K16 cranks Steph Curry's player rating to max
Steph Curry was voted the NBA's most valuable player for the second year in a row - and the first ever to be elected unanimously. He's just that good.
The Golden State Warriors point guard's incredible three point shooting has disrupted the game, and it's disrupting video games now, too. The NBA 2K series, like most annual game franchises, makes an effort to mirror reality, but in video game terms, Curry is simply OP.
As a sort of compromise, and to honour Curry's latest achievement, 2K will be making a temporary adjustment to NBA 2K16's balance. For 30 hours, Curry will have a player rating of 99 - the highest possible, indicating a perfect athlete.
The short window in which NBA 2K16 admits what everyone knows kicks off at 3:00pm PT on May 12. Take advantage of it while you can.
Curry is one of three main cover stars for NBA 2K16 alongside Anthony Davis and James Harden, as well as multiple international versions and a special edition featuring Michael Jordan. The series fronted a new kind of career mode with a storyline from filmmaker Spike Lee, following the story of a high school player as they move up to professional play.