NBA 2K15's first trailer rocks out with the Red Hot Chili Peppers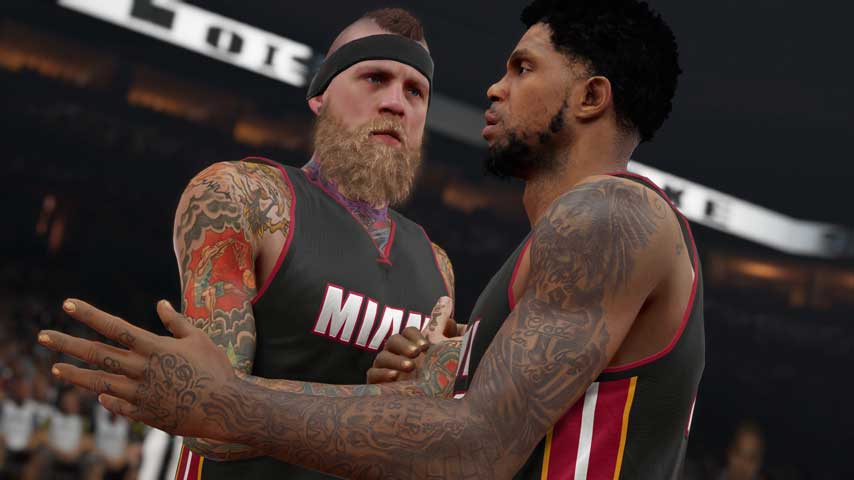 NBA 2K15 has finally produced a gameplay trailer, this year taking a break from the regular hip hop soundtrack to channel a little funk rock.
NBA 2K15 is coming to PC, PlayStation 4, PS3, Xbox One and Xbox 360 on October 7. This year, the PC version will be on par with the PS4 and Xbox One releases - unlike 2K14.
According to the Yakkem trailer description, NBA 2K15 features over 5,000 new animations, "unprecedented life-like graphics" and "ultra-realistic NBA gameplay".
NBA 2K15's soundtrack is in the hands of Pharrell Williams of "Happy" fame. I don't know if he chose Suck My Kiss for this trailer, but there's a hell of a lot of silencing of the rude words.
Kevin Durant is NBA 2K15's cover star. Do you know, that's actually pretty much all we know about it? 2K Games and Visual Concepts have been pretty quiet this year.