When NBA 2K15's facial scanning tech goes wrong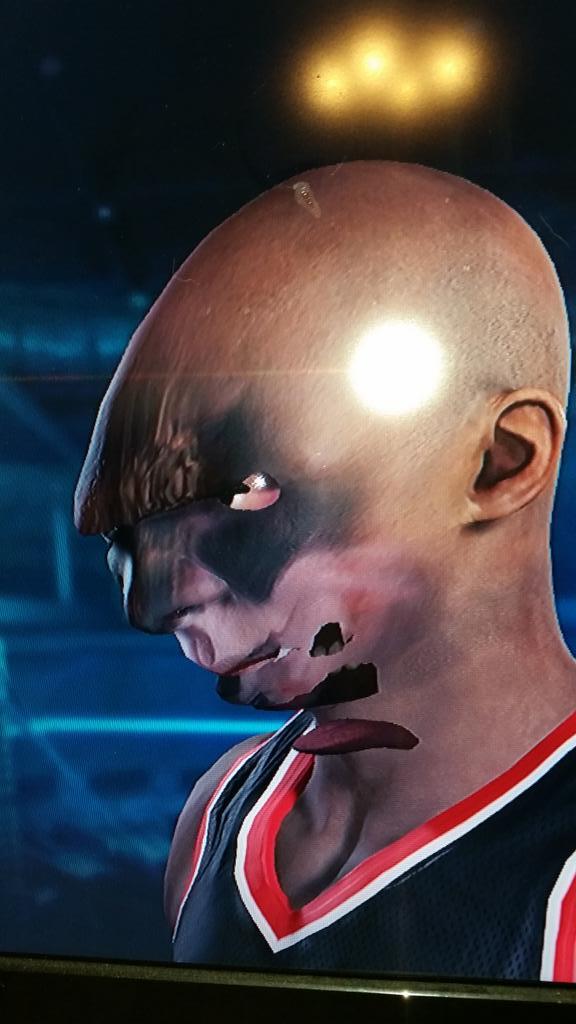 NBA 2K15 has a face scanning feature, which is pretty neat. When it goes wrong, though, the results are spectacular.
NBA 2K15's face scanning tech probably works pretty well in general, but it's just much, much funnier when it doesn't.
An Imgur gallery has alerted the Internet to the delights of buggy scans, and they are terrific. Slash horrific.
So that's where Monolith got its "randomly generated" orc faces from for Shadow of Mordor.
Want more? A Tumblr has opened to continue collecting examples of the tech chucking a wobbly.
NBA 2K15 is coming to PC, PlayStation 3, PS4, Xbox 360 and Xbox One this week; October 9 in North America and October 10 beyond.
Thanks, Joystiq.