Monster Hunter World x The Witcher 3 collaboration event goes live on PC today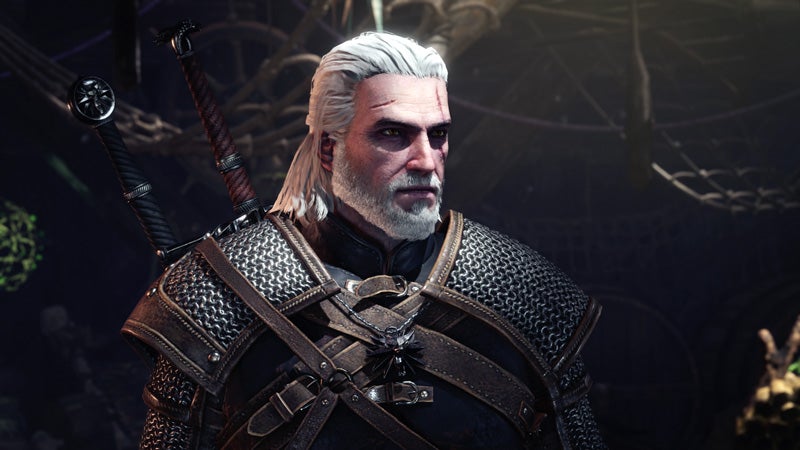 Monster Hunter World x The Witcher 3 collaboration will arrive on PC later today.
Months after console users were able to enjoy The Witcher 3 content in Monster Hunter World, PC users can finally get in on the fun.
The Witcher 3 collaboration goes live today at 5pm PT, 8pm ET which is tomorrow, May 10 at 1am UK, 2am CET.
You can start off the cross-over questline as Geralt of Rivia who had appeared in this strange, new world to fight a massive Leshen. This Special Assignment can be obtained by accepting the contract Trouble in the Ancient Forest.
The ending will depend on your progression through the side objectives, and the assignment will always be availabl
Ahead of the content's release, Capcom will host a Monster Hunter World livestream to discuss the upcoming spring update.
Next week on May 17, the event quest contract Woodland Spirit goes live. Completion hands over materials needed to craft the "Ciri α" full armor set and the "Zireael" dual blades.
We've previously given you the start and end times for the Woodland Spirit event, but here they are again for easy access.
Starts: Friday, May 17 at 5pm PT, 8pm ET and on Saturday, May 18 at 1am UK, 2am CET.
Ends: Thursday, May 30 at 4: 59pm PT, 7:59pm ET and on Friday, May 31 at 12:59am UK, 1:59am CET.
You can find out how to earn Ciri's blades and armor and well as Geralt's weapons and armor at the links.