Monster Energy's Stock Prices Jumped the Day Death Stranding Came Out
Psychological suggestion is a Monster of a motivator.
This article first appeared on USgamer, a partner publication of VG247. Some content, such as this article, has been migrated to VG247 for posterity after USgamer's closure - but it has not been edited or further vetted by the VG247 team.
The stock price for the Monster brand of energy drinks received a nice boost on Friday—the same day Hideo Kojima's Death Stranding hit store shelves. Before you jump on us for comparing apples to oranges, think on this: Monster Energy drinks play a big role in Sam Porter Bridges' long trip across the United States. If it's just a coincidence, it's an amusing one.
Redditor dumitraand posted the correlation on the Death Stranding subreddit. They captured a snapshot that shows Monster's stock closed at $58.16 on November 8, compared to $56.64 on November 7. That's quite a jump. I looked up Monster's stock on Yahoo Financials' charts, and the numbers check out. In fact, Friday was the highest closing for Monster Energy in over a month.
Monster Sales previous and After DS Release. Coincidence? I think not. from r/DeathStranding
Sam relies on Monster to give him wings (sorry, wrong energy drink) in Death Stranding, since trudging across the country while carrying hundreds of pounds of cargo takes formidable stamina. Also, it's not easy to drink the water in a universe where the rain is weird, tarry stuff that ages anything that touches it.
Is the jump in Monster's stock prices really a Hideo Kojima Production? Or is it a weird coincidence? Hard to say for sure, though it's worth noting Monster's price is down again, albeit slightly ($57.78 at the time of this writing), and this might be the biggest bump the stock's received all fall. Monster's shares seem to peak in summer, no doubt because of major sporting competition, concerts, and other sponsorships. When people move indoors and cease being "EXTREEEEEME!!" for the year, they don't drink as many energy drinks—unless a weird game tells them to, or unless they're our own Mike Williams.
This has been USgamer's Financial Hour. Don't take our advice, you'll be ruined in a day.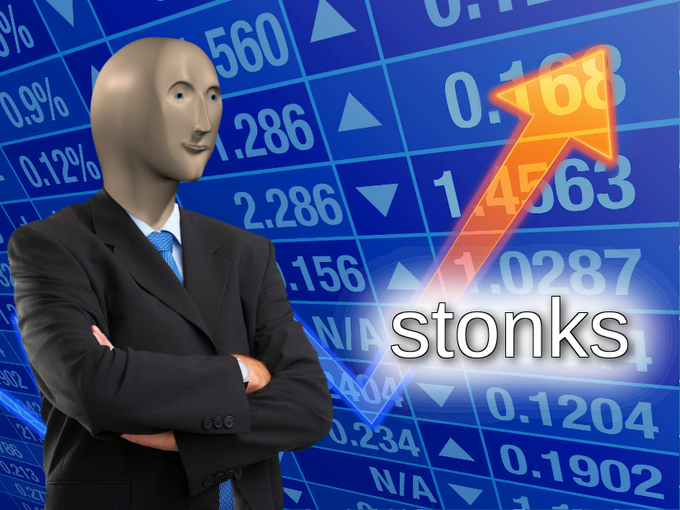 If it's more Kojima Productions-related coverage you're after here at USG, you can always read our own Death Stranding review. Alternatively, we have guides covering Death Stranding weapons and how to unlock them, Death Stranding vehicles and how to repair them, or there's our Death Stranding carry capacity guide for more.