Modern Warfare 2 sells 20 million units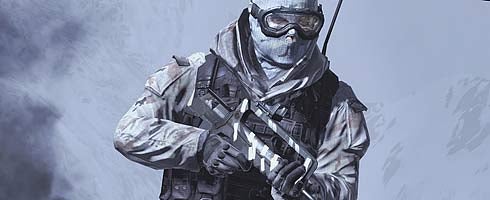 Activision CEO Bobby Kotick has confirmed that Modern Warfare 2 has sold 2o million units since its release last November.
The news came from an investors meeting held by the company during E3 last night. This is the one without strippers, Black Eyed Peas and Eminem, obviously.
Kotick went on to add in the meeting that there's even the potential of Treyarch's Call of Duty: Black Ops doing even better than the Infinity Ward shooter, saying that pre-orders for Black Ops are higher than they were for MW2 at this time last year.
Kotick later added his interest on dealing with the pre-owned market, saying $500 million could be made by the company by working with retailers like GameStop in the US to get a slice of the profits.
More recently, EA has been using Project Ten Dollar and Online Pass to stem numbers of second-hand titles from the firm.
It was announced last night that Activision had entered into a deal with Microsoft to release DLC for Call of Duty: Black Ops first on Xbox Live in a three-year partnership.
Thanks, Gamespot.