Helicopters are coming to Microsoft Flight Simulator in 2022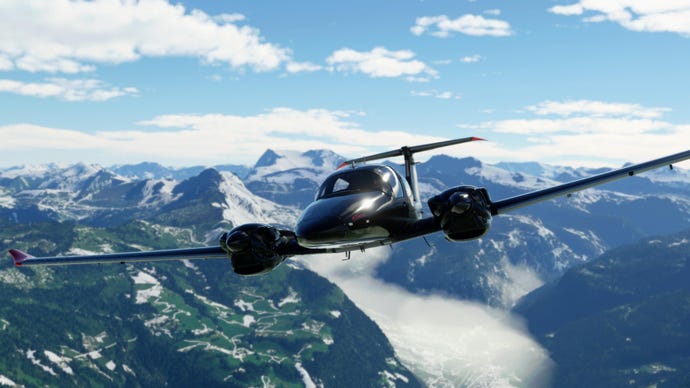 It looks like helicopters will finally arrive in Microsoft Flight Simulator next year.
Microsoft Flight Simulator developer Asobo has, in the latest development update, shared a detailed roadmap of everything coming to the game over the course of the summer.
The developer also offered a rare look at all the features the community has been asking for, and what stage of development, if any, they're in. The most requested, by far, is the addition of helicopters, which has garnered over 1,500 votes. In the development schedule, helicopters were marked as 'Planned', with a release target of 2022.
The list also included some 47 other requests from players, some of which are also in the works, while others are under investigation. As players have correctly pointed out, Microsoft Flight Simulator's highly-detailed maps lend themselves very well to low-flying, something helicopters would perfectly capture.
Helicopters would be a major get for Microsoft Flight Simulator, just like military jets (which we're getting in November). Considering the feature is planned, I imagine we'll start hearing about it sooner rather than later.
Microsoft Flight Simulator's next big moment is its release on Xbox Series X/S on July 27. On the same day, the game is also getting big performance boosts thanks to CPU optimisations.