Michael Jordan is NBA 2K11's cover athlete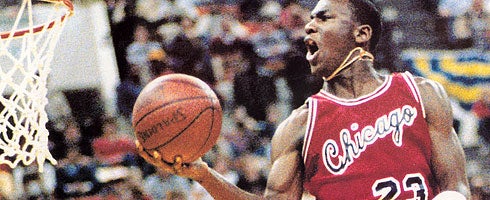 2K Sports has announced that Michael Jordan will grace the cover of NBA 2K11 when it is released on October 5 in the US and October 8 in the UK.
Apparently, the "14-time NBA All-Star, five-time NBA Most Valuable Player, six-time NBA World Champion and recent Hall of Fame inductee" is pleased with being slapped on the game's cover.
"It's an honor to be featured on the cover of NBA 2K11," said Jordan. "I have no doubt that NBA 2K11 will be a big hit with gamers and basketball fans alike. I'm looking forward to getting back out onto the court, virtually.
"Let's hope they get my dunk from the foul line right."
According to Jason Argent, 2K Sports' vice president of marketing, the firm has been wanting Jordan for years.
"With our development team, the reality is Michael Jordan has been a part of the discussion for years," Argent told Kotaku. "This wasn't some discussion where we woke up and found out we had him and now we had to figure out how to put him in.
"There has always been this loose design out there, to how this could happen, and as it came to be more realistic, our development team got more and more excited."
No word yet on how Jordan will be integrated into the game, but you can almost bet it will most definitely fly off the shelves now.
Via PR.