1000-player battle royale shooter Mavericks: Proving Grounds canned thanks to lack of funding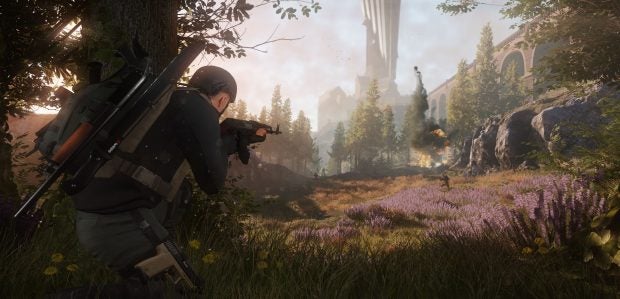 Mavericks: Proving Grounds, the 1000-player battle royale shooter in development at UK studio Automaton Games, is no more.
Automaton Games itself has entered into administration - the UK's way of filing for bankruptcy. In a brief statement on the studio's official site, the developer cited a lack of funding as the prime reason.
Automaton confirmed that Mavericks: Proving Grounds is no longer in development. Its other game, multiplayer horror shooter Deceit - which launched in 2017 - will continue to operate as normal. The rights to Deceit will be picked up by a different publisher.
"Please be advised that due to insufficient funding, the development of the Mavericks: Proving Grounds game has now ceased. The joint administrators are in the process of licensing the Deceit game so there will be no change in the live operation and provision of this game," the statement reads.
This is particularly shocking news for Mavericks fans, as the game only entered alpha stage just last week, after months of other forms of closed testing.
Although the stated goal was to have 1000-player matches, Automaton brought that down to a more reasonable 400 players on a 12km x 12km map. We played it over a year ago, but that was more of a tech demo than a functioning game. Still, Alex was impressed with the scale and some of Proving Grounds' more interesting elements such as tracking players through clues they leave behind.
More broadly, Mavericks' cancellation doesn't bode well for SpatialOS, the cloud-based tool the game was built around. Much of Mavericks' scale was touted as one benefit of SpatialOS' tech, and it was seen as the poster project for the fledgling tech. Worlds Adrift is another SpatialOS game cancelled recently, though for different reasons entirely.