MAG 2.0 patch detailed by Zipper Interactive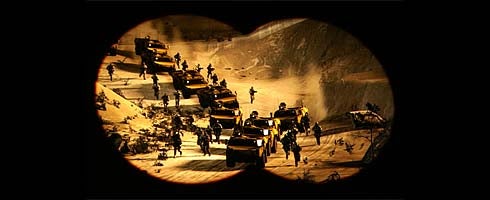 Jeremy Dunham, senior community manager for Zipper Interactive, has announced over on the game's official blog some information regarding the next update for MAG.
Dubbed MAG 2.0, the patch is less than a month out, and it includes the following:
PlayStation Move support
An increased level cap that goes to level 70
A revamped Skill Tree that allows for the deepest character customization and specialization ever found in a first-person shooter
A brand-new in-game economy that lets you earn credits to spend on weapons and items from the also-new "Supply Depot"
"Clan Deploy" feature that enables clan leaders and officers to queue up to 128 of their fellow clan members into a single game
A "MAG News" page that brings players up to date on all the latest happenings the moment they log in
A multitude of updates that refine existing weapons, maps, and vehicles
Important bug fixes and other enhancements that streamline the overall experience
Zipper promised more information on the MAG 2.0 patch as a release gets closer, and also plans to dish more on the next available DLC pack, which includes the new Escalation mode and nine new weapons.
MAG 2.0, huh. Sounds a lot like something we've seen before.
Since you can purchase MAG at retail, it's not too far-fetched to assume new discs shipping with Move support will be released. Maybe Walmart just forgot to add the bit after the number 2 to the placeholder.
Sounds more probable to us anyway. We'll ask.