Mafia: Definitive Edition video focuses on the story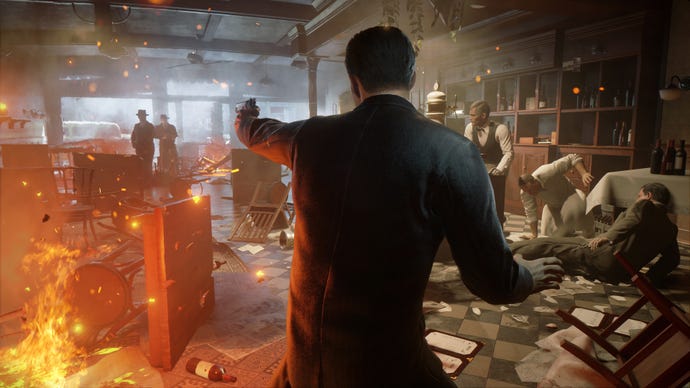 Check out this story trailer for Mafia: Definitive Edition.
Mafia: Definitive Edition is coming this summer, and if you are unfamiliar with the original title in the series, this story trailer will get you up to speed.
Announced in May, the game is a remake of the original title and takes place during the Prohibition-era of organized crime. In it, you will rise through the ranks of the mob.
Everything in the game has been redone by Hangar 13 using a new engine and it also features a new orchestral score. This includes every asset, every cinematic was reshot, driving has been revamped, and all the gameplay was redone.
Also announced in May was the Mafia 2 and Mafia 3 Definitive Editions, alongside the Mafia: Trilogy collection. The games can be purchased individually or as part of the trilogy package. Those who already own Mafia 2 and Mafia 3 on Steam will be automatically upgraded to the Definitive Editions, and it's the same for those who own Mafia 3 on PS4 and Xbox One.
Mafia: Definitive Edition releases on August 28. The physical edition of Mafia: Trilogy will be released on the same day.