LOTR: War in the North gets previewed, trailered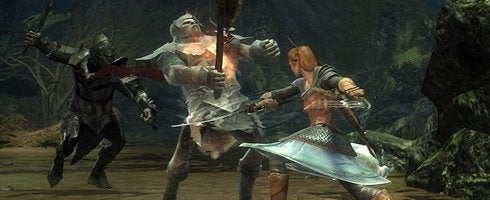 Warner has put out a video and some screens for Lord of the Rings: War in the North.
Slated for 2011 on PC, PS3, and Xbox 360, Snowblind is the developer behind it, and the action-RPG has both online, and interdependent co-op for up to three players.
Warner will have it on hand at E3 next week.
Check the screens out on Gamespot along with its preview, and the Overland trailer below.