Dutch Gaming Authority calls out loot boxes, finds four games in violation of Better Gaming Act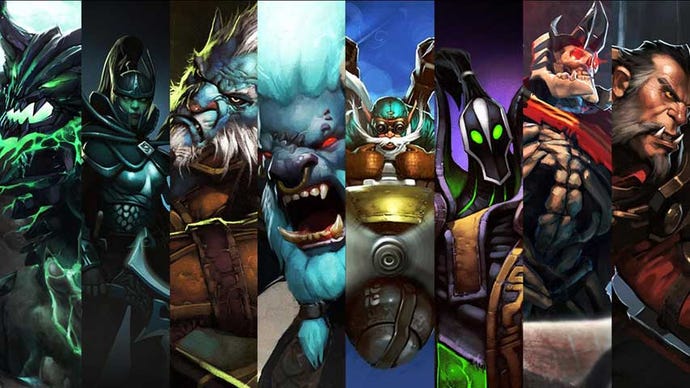 The Dutch Gaming Authority has put its foot down on loot boxes.
Ten popular games with loot boxes have been investigated in the Netherlands by the country's gaming commission.
According to public news agency NOS, four of the ten have eight weeks to make changes to loot boxes to comply with the Better Gaming Act.
Should the companies not comply, the regulating body can impose fines or prohibit the game from being sold in the Netherlands.
The governing body said the four games in question featured "elements in them that can also be found in the gambling world."
Each game featured paid loot boxes containing items which could be traded, providing the trader economic value. Trading items provided the player with earning money should a rare item drop from the loot box.
As a result, these games violate the rules of chance per the gaming commission (thanks, Stolkie1971).
"They are designed as gambling games are designed, with the feeling that you have almost won," said Marja Appelman, director of the Gaming Authority. "There are all sorts of sound effects and visual effects when you open such a loot box, so you have a tendency to play through and through.
"I call on all game companies not to make loot boxes accessible to children anymore and to remove addictive elements."
Six of the ten games investigated with loot boxes were found to contain items which could not be traded. These titles were found to be in compliance with gambling laws; however, the Gaming Authority was still critical over how these were implemented.
It likened the loot boxes to the use of a slot machines or roulette.
The Gaming Authority didn't mention the titles investigated by name, but if the games are not modified, each "will be announced" to the public. NOS reported the games tested were Dota 2, FIFA 18, PUBG, and Rocket League.
A study conducted by the The Gaming Authority found loot boxes cause young players, who are particularly vulnerable, could start gambling sooner which comes with a high rick of addiction.
The NOS article goes on to cite a study conducted by Juniper Research. The research agency published a report earlier this week which concluded loot boxes and skins gambling will reach a total spend of $50 billion (40 billion euros) by 2022.
That's up from under $30 billion this year.
Paid loot boxes have come under heavy fire in recent months by many legislators in various countries. Many consider them as being similar to 'games of chance'.
Last week, the South Korean Fair Trade Commission handed down fines to Nexon, Netmarble, and NextFloor over misleading odds for loot boxes in their games.
The Swedish government began looking into whether loot boxes should be considered gambling earlier this year. Belgium kicked off an investigation last year.
In February, Hawaii introduced four bills which would prohibit the sale of games with loot boxes to anyone under 21. The bills would also force publishers to disclose odds for item drops in loot boxes.
Officials from three other states introduced also bills which would ban the sale of games with loot boxes to those under 21.
That same month, US Senator Maggie Hassan called upon the ESRB to look into loot boxes, and take appropriate action when applying a rating. Hassan asked the ESRB to investigate whether games with in-game purchases such as loot boxes were marketed in an "ethical and transparent" manner.
While the ESRB stated it doesn't believe loot boxes could be considered gambling, it bowed under pressure so to speak and announced it would add an "In-Game Purchases" label to titles with loot boxes and other microtransactions.