Listen to metalriffic songs from the God of War III Ultimate Edition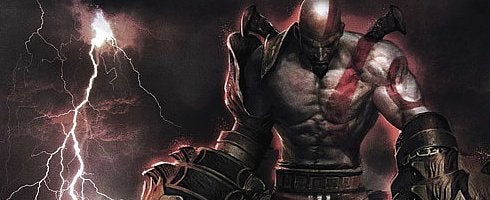 In the mood for a bit of metal? Sure you are! You're always in the mood for some, and now you can hear some that is God of War III related.
It's Blood & Metal LP that is included with the God of War III Ultimate Edition, and AOL Radio's Metal Mosh Pit station is now carrying six songs from it.
Here's what you'll hear:
1. Killswitch Engage 'My Obsession'
2. Trivium 'Shattering the Skies Above'
3. Dream Theater 'Raw Dog'
4. Taking Dawn 'This is Madness'
5. Opeth 'The Throat of Winter'
6. Mutiny Within 'The End'
According to Joystiq, the station plays songs at random, so these may be mixed with other metaltastic tunes.
At least it will give you an idea of what you'll get to hear once you plop down $100 for the premium edition of the game.
God of War III is out March 16 in the US, March 17 in Europe and March 19 in the UK.