LEGO Rock Band getting the hair-band treatment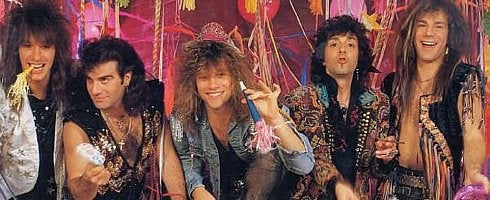 Warner Bros. and MTV have announced five more tracks for LEGO Rock Band.
Here's the rub:
"You Give Love a Bad Name" - Bon Jovi
"In Too Deep" - Sum 41
"Accidentally in Love" - The Counting Crows
"Aliens Exist" - Blink 182
"Tick Tick Boom!" - The Hives
So far 13 tracks have been announced, and along with hair-band rockers Bon Jovi, another band with pretty hair is included in the list.
Check out the full thing on D'toid to see who we're talking about.