There are "absolutely insane conspiracy theories" about Kingdom Come Deliverance development, says Warhorse co-founder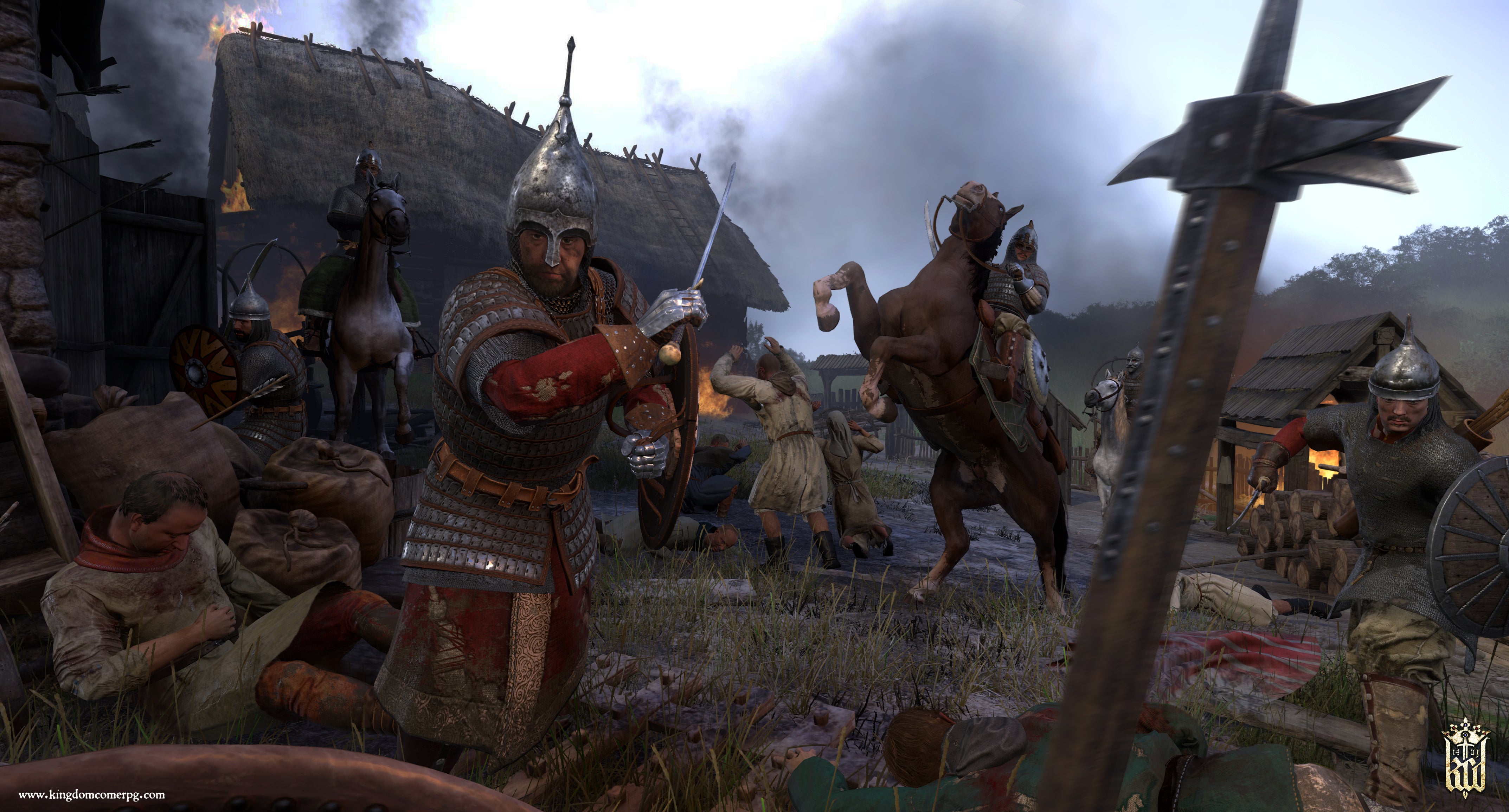 Warhorse co-founder and creative director Dan Vavra has hit out at critics who he believes have attacked Kingdom: Come Deliverance and his personal character.

"There's a lot of people creating absolutely insane conspiracy theories about what made me do it," said Vavra at the Reboot Develop conference today.
Playing up his bad boy image, Vavra's first slide read: "Trigger Warning: Explicit Content" and joked "I am a horrible person, I say horrible things," comparing himself to Lovecraft's Cthulhu.
Kingdom Come: Deliverance has attracted controversy for a lack of diversity in the game, which Warhorse says it has created to be as historically accurate as possible. Critics have called out a lack of people of colour and no real female characters represented in the story, which follows the adventure of trainee blacksmith Henry in 15th Century Bohemia.
"Why did I do it? Because I like history," he said. "I like medieval history. I like castles. The reason why it's set in my country is I like my country. No one knows much about it even though formally it was part of western Europe."
Vavra said he wanted Kingdom Come Deliverance "to do what Braveheart did to Scottish culture. Nobody knew about William Wallace before Mel Gibson made a movie about him."
Of the criticism, Vavra suggested that no journalists have been in touch with the studio to discuss the issues, and that some have used fake sources for quotes.
"The problem is it all started without anyone asking us. All of a sudden there were articles on the internet. Nobody asked us about what they were writing which is kind of not very good journalism, I would say.
"Most of the articles were written in a way where it didn't happen but it could have happened," he said.
VG247 understands multiple journalists requested comment from Warhorse in the run-up and after release of Kingdom Come: Deliverance, but requests were denied.
He also lashed out at articles that were "quoting historians that didn't exist. If you Google those people they have zero references," he said.
Under a slide he listed a range of perceived problems, repeated below in full:
They shoot without asking
It didn't happen but it could have!
Post factual era
Made up "authorities"
Silk Road
Guilt by Association
Tabloid like dirt
Gamers were largely on our side (Thanks!!!!!)
Vavra suggested he has been personally persecuted by the press who have dug into his personal history to tarnish his character and are unable to separate the creator from the game.
"They even went to search my YouTube history," he detailed. "They found that I watched ancient aliens videos to make me some kind of tinfoil hat conspiracy theorist. I watched it because I played Assassin's Creed Origins and I find it quite interesting.
"They even went to Twitter to see things that I like. So it's not what you write or actually say, it's what you like. It was Eric Trump. I liked something by Trump, Trump is a terrible person, so I'm a terrible person as well. It was absolutely ridiculous.
"Thank god the players were mostly on our side. If you look at the comments section of those articles it backfired. So thanks to our fans for support. But it's getting worse and worse. Two years ago it was what you said, not it's what you click on," he added.