Killzone is ten years old, has presents for you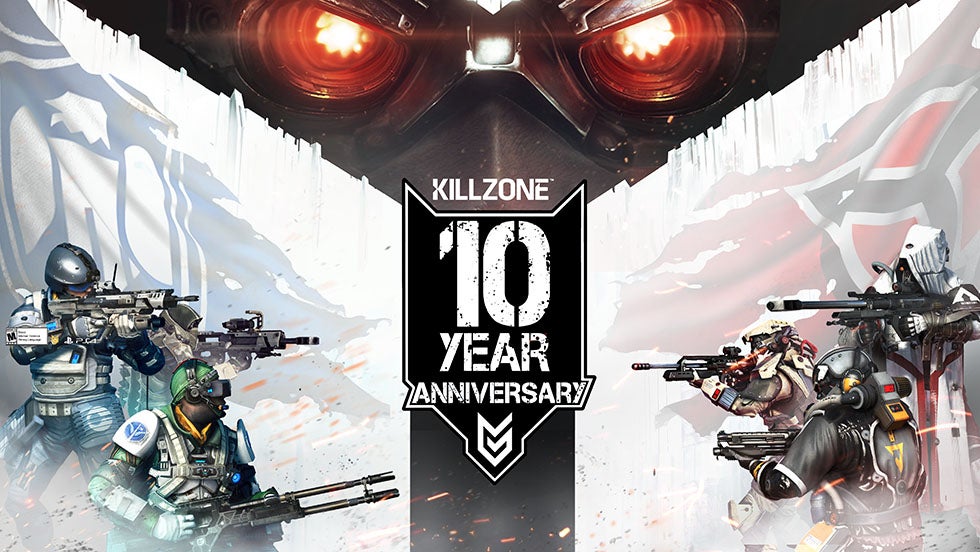 Killzone first released on PS2 on November 2, 2004, making this week the tenth anniversary of Guerrilla Games' PlayStation-exclusive shooter series.
Killzone was touted as Sony's answer to Halo, and while the battle against the Helghast has certainly won its fair share of fans, it's never quite rivalled Master Chief. Nevertheless, the franchise sure has legs, producing six games over five PlayStation platforms, a toy line, a novel and even a manga.
Guerrilla has elected to celebrate the anniversary with a bunch of goodies and community events. As outlined on the Killzone website, the fun kicks off with the 10th Anniversary Expansion pack for Killzone: Shadow Fall, which features:
Two new multiplayer Character Skins - 'Honor Guard' and 'Special Forces'
Two new OWL Skins - 'Honor Guard' and 'Special Forces'
Two new voice packs - 'Angry Veteran' and 'Dev Team'
Two new player card icon packs - 'Identity' and 'Weapons Of Shadow Fall'
New crosshairs customization - a new system lets you customize the reticules for all weapons, and the pack comes with seven brand new crosshair sets
The pack, which is trailered below, is available now and free to all season pass holders.
Additionally, one new multiplayer map, The Academy, and two new co-operative maps, will be release for Killzone: Shadow Fall.
Otherwise, hit the link above to get caught up on upcoming livestreams, tournaments, real world events and giveaways.
Thanks, Destructoid.