Jamie Foxx to star in Kane & Lynch movie adaptation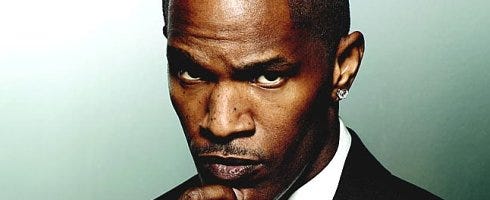 Jamie Foxx has signed on to play Lynch in the movie adaptation of Kane & Lynch.
Foxx will star alongside Bruce Willis, previously confirmed as Kane, according to the film's writer Kyle Ward.
"Done deal... Jamie Foxx is in," Ward tweeted.
Ward is also currently at work penning the scripts for Uncharted and the second Hitman film.
IO Interactive announced yesterday that the sequel to its 2007 game, Kane & Lynch 2: Dog Days, would see a release on August 24 and August 27 in North American and Europe, respectively.
Via Shack.