It's Butler vs Tretton in new ModNation Racers video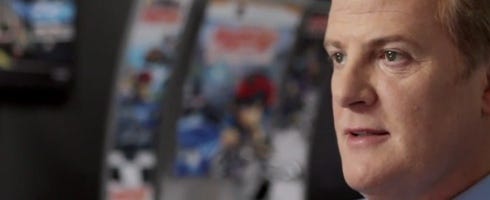 Kevin Butler: "VP of 'getting your ass whipped by your boss on ModNation Racers'". At least that's what the new video for the racer shows.
The VP of everything PlayStation-related goes mono-er-mono with SCEA boss Jack Tretton in the game in the video below.
Some of Butler's creations for MNR, which are detailed over on the US PS Blog, will also be playable when the game releases in the US next Tuesday. It releases here in the UK this Friday for PS3.
The demo for it launches in the US PS store update tomorrow.