Interview - Michael Jackson: The Game's Felicia Williams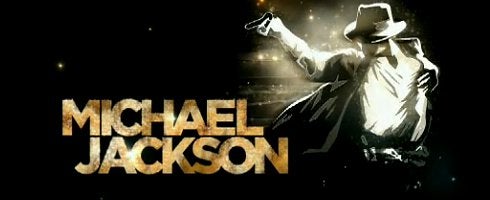 We were honestly a bit surprised when Ubisoft offered us an interview involving its newly announced Michael Jackson game. After all, our experience with the game - like everyone else's - was limited to a surprise dance-off at the end of Ubisoft's E3 conference. Flashy? Sure. But about as revealing as women's fashion in the 1800's.
And so, having literally seen neither hide nor iconic white suit of the game, we decided to start from the top. What is the Michael Jackson game? What do you do in it? Is it Moonwalker 2, and if so, why would you do that to the world, you monster? We asked all those questions and more, and international brand manager Felicia Williams was kind enough to answer.
VG247: So we saw the announcement for the Michael Jackson game during Ubisoft's E3 presser, and it was – if we're being totally honest – deeply confusing. What kind of game are we looking at here? It does have dancing, doesn't it?
Felicia Williams: Well, first thing that I can tell you is that Michael Jackson's an incredible artist. His music, his creativity, his style – everything – has always been at the very top level. So we want to make sure that the game experience is the same.
Players can expect that they're going to get a performance game. A full performance game – which is basically the next plateau of music gaming. You're gonna be able to sing. You're gonna be able to dance. You're going to really be able to step into the shoes of Michael Jackson.
How are you leveraging the Michael Jackson license? Is it going to be sort of like The Beatles: Rock Band? You know, a documentary type of thing? Or is it focused mostly on the performance aspect?
It's definitely gonna be performance-focused. You know, we really want to give people the best of Michael Jackson and the best of his performances. That includes the track list. That includes the environments. We're making sure that they're very iconic. And that also includes what you're actually going to be doing depending on what iconic or signature dance move or song [you're working with]. So it's very performance-based.
What platforms is the game launching on?
It's going to be on Xbox Kinect. It's coming to the PS3 with Move capabilities. It's also coming to the Wii, DS, and PSP.
Was there any sort of temptation to rush the game out in order to capitalize on Michael Jackson's passing last year?
Ubisoft has actually been wanting to do a Michael Jackson game for a very long time. The reason why we're doing it now isn't because of some kind of convenient timing. It's actually because right now, the technology's there to do something that's really going to be up to Michael Jackson's standards. Looking at all the new technologies that are out now with the arrival of Move, the arrival of Kinect, and of course the Wii, we're able to do something that is really going to be able to speak to a Michael Jackson performance.
Is that how Michael Jackson's estate felt too? Did they see that new technology and say, "Finally, we can make a decent videogame"?
Again, I think it's about the experience. I think everyone involved has realized that we've come to a place where the technology's really gonna be able to show off to players what a real performance experience can be.
Ok, so what are the components of these performances? Obviously, there's singing and dancing. But is there anything else to it?
You're gonna be singing. You're gonna be dancing. Sometimes, you might be doing both at the same time. And it's always gonna be inspired by his most iconic and signature music videos and stages. So expect things that are going to be very over-the-top and very Michael Jackson.
The platform line-up you've listed for the game is quite diverse. You've got Kinect, which seems most suited for this type of game, and then you've got Move and the Wii, and – while Michael Jackson was an eccentric guy – he never danced with remotes in his hands. Would you say playing the game on Kinect is the optimal experience?
There's no main platform for the game. There's just a core experience we want to deliver, and it's going to be slightly different on each platform depending on what the capabilities are.
Does Ubisoft plan to turn Michael Jackson into a full-blown franchise? Or is this just a one-off?
At the moment, we're really focused on the game that's going to be launched this fall. But who knows what the future holds?
Do you have any plans for DLC – music packs and things of the like?
Absolutely! Of course!
Can you say anything about the DS and PSP versions of the game? If I tried to dance on my PSP, I'm pretty sure it'd snap in half due to my amazing moves. Or my weight.
We're not really talking about the specific features at the moment. We're not ready to reveal them right now.
Ok, but just to be safe, we're not going to see a port of Michael Jackson's Moonwalker on the DS, are we?
[laughs]. Right now, we're not revealing the details. But know that it's going to deliver a similar experience to the next-generation consoles.