Infinity Ward: Modern Warfare pushes Xbox 360 to its "upper limits"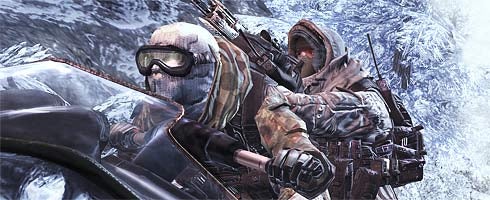 Speaking with VG247 at E3 this week, Infinity Ward's Mark Rubin said that Modern Warfare 2 leaves the Xbox 360 winded and gasping for breath. At this point, he noted, it's all about finding little tricks to squeeze more power out of the aging machine.
"We always push to the upper limits," he said. "It's just a matter of working around them at this point.
"Having to squeeze more blood from that stone. We added texture streaming now so that we can have a much bigger world, and we can stream in super high detail textures for the area close in proximity to you. And the rendering engine has been redone."
To be frank, if the Xbox was sweating, we couldn't tell when we saw it in LA yesterday. Modern Warfare 2 looks amazing. Game's out in November. We never knew we had this much drool.