If you help Houston relief efforts via the Bungie Foundation, you'll get an exclusive Destiny 2 emblem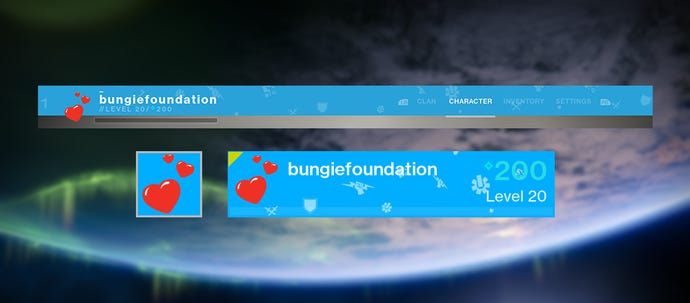 Houston, Texas is suffering flooding and storm damage in the wake of Hurricane Harvey. You can help, and you will be rewarded.
An exclusive Destiny 2 emblem is on offer to those who purchase a specially-commissioned commemorative pin.
All profits from sales of the pin through the Bungie Store will go straight to charity Direct Relief, earmarked for its efforts to provide aid in Houston.
The Bungie Foundation has also called on Destiny fans to exercise the warmth and generosity this community is famous for by donating straight to Direct Relief.
"There are many other ways to get involved. Even if a pin or emblem isn't your thing, we urge you to help those impacted by Hurricane Harvey in your own way. Get involved. Donate to a charity of your choice. Help spread the word and support those who are helping in whatever ways they can," Bungie wrote.
"Thank you so much for reading these words, and for bringing Light to those who need it now more than ever. Your contributions matter. This community has, can, and will make a difference."
This is at least the second such campaign the Bungie Foundation has hosted, following an effort to bring relief in the wake of the 2015 earthquakes in Nepal. This scheme raised over $1 million for the country believed to be the site of the Last City and the Tower in Destiny. (As it happens, Nepal itself is also suffering flood devastation right now, along with a handful of other South Asian nations, so while you're in a giving mood consider chucking a few bucks in another hat, too.)
Well done in advance, Guardians; we know you'll bring the spirit of co-operation and generosity out of Destiny and into the real world, yet again.