Horizon Zero Dawn looks "phenomenal" on PS4 and PS4 Pro, the "best" 4K Pro title yet - report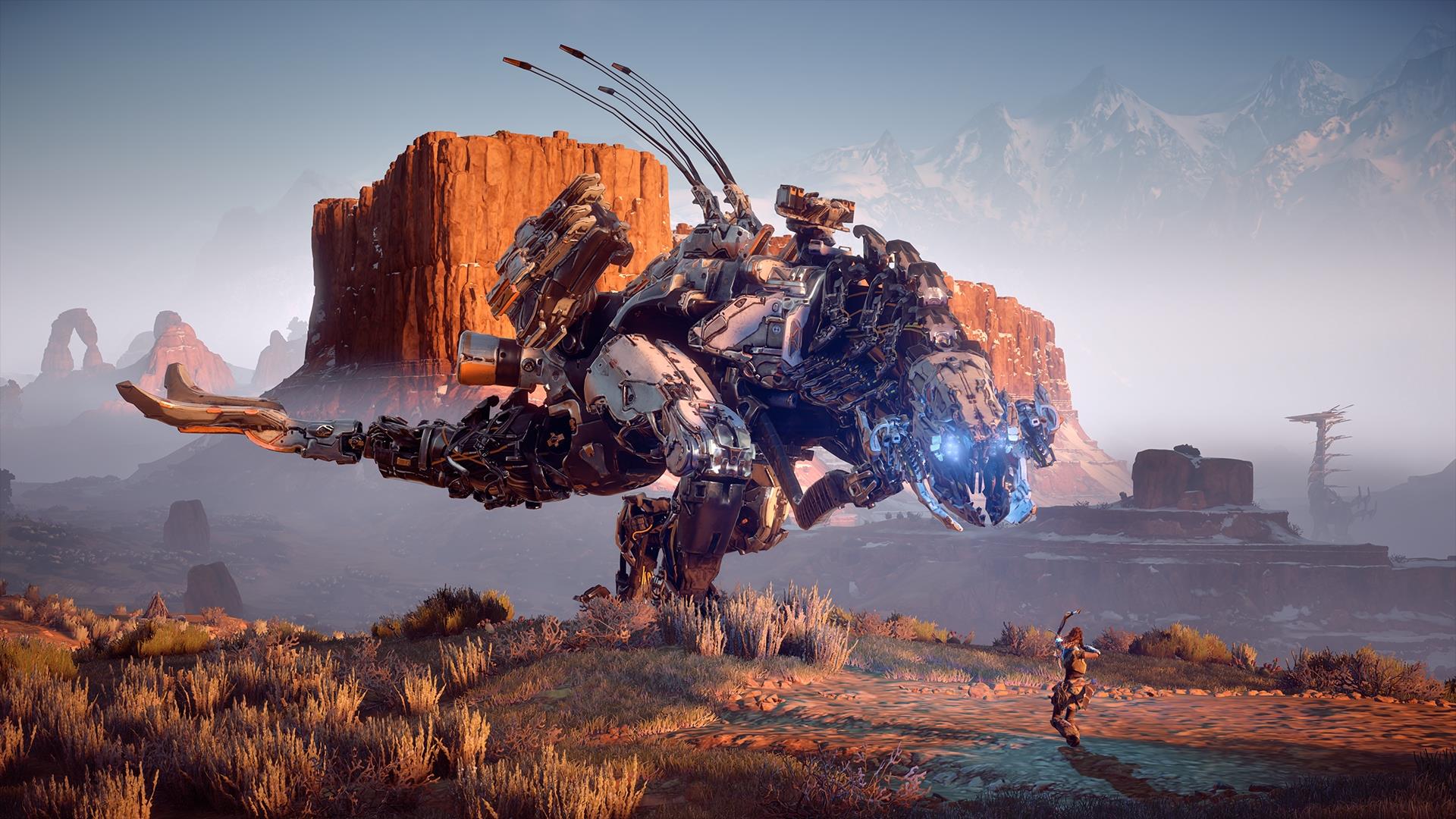 When it comes to its technical side, Horizon Zero Dawn will not disappoint you, no matter which platform you'll be playing it on.
Horizon Zero Dawn has not only been getting a positive critical reception, it's also one of the most technically advanced PS4 titles.
According to the most recent Digital Foundry analysis, the game performs and looks great on both the base PS4 as well as PS4 Pro. The site even called it the best 4K release yet. On the standard model, Horizon maintains a 1080p resolution, whereas the PS4 Pro gets a checkerboard 4K presentation.
Performance is identical, however, with both consoles performing very well at the vast majority of times, a near-locked and well-paced 30fps. There are very few drops below 30fps, but they're well-masked and don't affect the gameplay. Curiously, they happen at the same spots regardless of the console.
That said, adhering to 30fps this well is impressive, and the report noted this is especially true for an open-world game, considering the number of times the game has to stream in a chunk of high-quality assets very quickly.
But PS4 Pro doesn't just get a resolution bump, developer Guerrilla even managed to push the graphical detail a bit further to compensate for the non-native 4K resolution. Anisotropic filtering and texture resolution have been increased on PS4 Pro, making the image look even richer on 4K screens.
The site promised to take a deeper dive into the game's tech soon, especially now that we know it's getting a day one patch to offer a high-performance option. For now, you can see the initial impressions in the video above.
Horizon Zero Dawn is out February 28 in North America, March 1 in Europe, and the UK on PS4.