Hitman 2 is making the Homing Briefcase official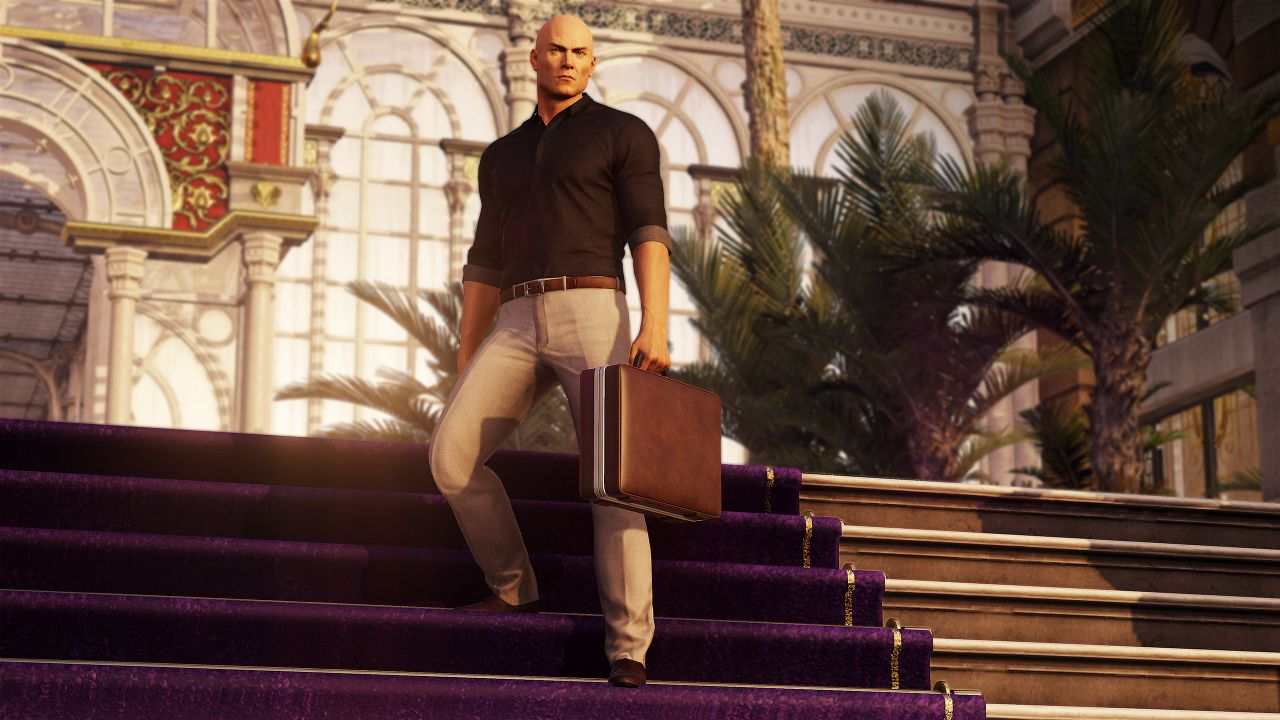 Hitman 2 developer IO Interactive is embracing a hilarious in-game bug and turning it into a feature.
Hitman 2 players who got the game at launch will remember a funny bug that caused thrown objects to home in on their targets, tracking them around corners. The bug also had a side effect of slowing down travel speed, which made for many hilarious GIFs.
None more so than the ones featuring the innocuous briefcase - later dubbed Homing Briefcase by the community. The briefcase in Hitman is typically used to smuggle illegal items into an area, but its newfound function was far more amusing.
In a blog post announcing the Hitman 2 August roadmap, developer IO Interactive revealed the triumphant return of the Homing Briefcase. Now an upgraded MK 2, the new briefcase reaches its target faster than the existing design.
It's part of the Best Case Scenario Challenge Pack, which will be available in-game on August 8. "With a throwing speed tweaked for maximum style, there is no end to the possibilities this item offers," wrote IO.
August will also see the release of a new Escalation Contracts, a returning Elusive Target and more Featured Contracts. Hit the link above for full details.