Hideki Kamiya on Nier: Automata's Success: "Yoko-san Saved Platinum"
The Bayonetta creator credits Nier: Automata director for saving PlatinumGames.

This article first appeared on USgamer, a partner publication of VG247. Some content, such as this article, has been migrated to VG247 for posterity after USgamer's closure - but it has not been edited or further vetted by the VG247 team.
Hideki Kamiya, co-founder and director of PlatinumGames, tweeted yesterday a thank you to Nier: Automata director Yoko Taro for "saving" Platinum.
In a translation posted on NeoGAF, a tweet from the PlatinumGames director read:
"Nier's success has to this point given Platinum a new fanbase, a growing staff, a brilliant success story, an increase in qualified job applicants, and a great benefit. Normally, I can't help but do everything by myself... it's a pitiful story, but to say that Yoko-san saved Platinum would not be an exaggeration. I cannot thank him enough."
???????????????????????????????????????????????????????????????????????…?????????????????????…?????????????????????????????????…???????????…

???? Hideki Kamiya (@PG_kamiya) August 13, 2017
Nier: Automata was a surprise success for publisher Square-Enix, surpassing 1.5 million sales worldwide since releasing earlier this year. Nier: Automata's sales blew past the sales for the first Nier game which despite garnering a cult following, never hit the same level of success as its sequel. Nier: Automata by contrast was met with strong sales and critical acclaim, and is considered a strong game of the year contender among video game critics (myself included).
PlatinumGames developed Nier: Automata with director Yoko Taro for the PlayStation 4 and PC—marking the first collaboration between the studio and the video game director. The first Nier—which came out in 2010 for the PlayStation 3 and Xbox 360—was developed by Japanese studio Cavia, since shut down. Both Nier games were published by Square-Enix.
Prior to Nier: Automata, PlatinumGames developed several critically-acclaimed games including Bayonetta 1 & 2, Metal Gear Revengeance, and Vanquish. Unfortunately, the company also suffered from some high-profile setbacks, including the cancellation of Scalebound, originally a planned Xbox One exclusive title directed by Hideki Kamiya. Nier: Automata's success apparently put PlatinumGames on a proper footing again, spurring interest for the studio from talented game designers and partners.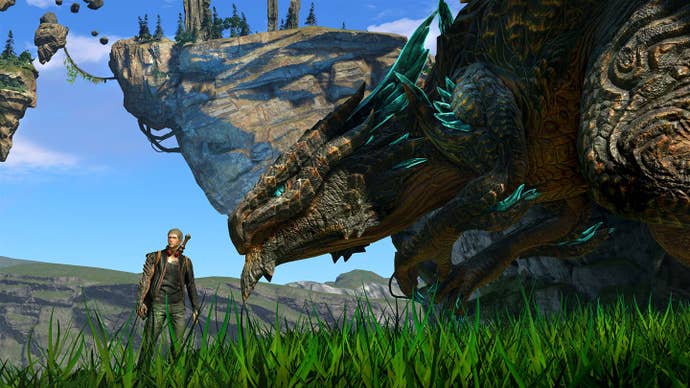 Nier: Automata tells the story of androids, created by a colony of humans living in space, who must reclaim Earth which has been taken over by machines created by invading aliens. The story features many Yoko Taro hallmarks including tackling big philosophical questions regarding human nature and existentialism. Taro wrote the story for Nier: Automata alongside Hana Kikuchi and Yoshiho Akabane. You can hear more about Nier: Automata's story from Yoko Taro himself in our interview with the director.