Harmonix not developing Green Day: Rock Band [Update]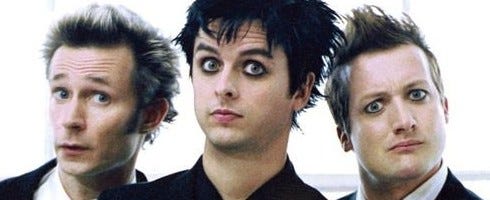 Update: Harmonix has just sent VG247 this statement, stating Harmonix is working on GD:RB alongside Demiurge and other studios.
"Green Day: Rock Band is being developed by Harmonix in partnership with Demiurge, MK12 and others."
There you have it.
Original Story: If this blog post is right, Harmonix isn't working on Green Day: Rock Band.
Developer of the retail released track packs Demiurge Studios are in fact doing dev duties.
An employee at Demiurge, Adam Rosenfield, made the revealation on his blog.
"Not included in the announcement was the fact that Demiurge Studios was working on Green Day: Rock Band. And I gotta say, it's pretty freakin' awesome working on it. I'd love to tell you more, but NDAs, yada yada yada, so I can't say much else."
This news may go hand-in-hand with what MTV Game SVP, Paul De Goyer said last week, after he revealed Harmonix was working on other things then the Green Day themed project.
It looks very likely that the studio is developing Rock Band 3.
Green Day: Rock Band was announced at the VGAs last month.
Thanks, SA.