Green Day: Rock Band "not our only game this year," says Harmonix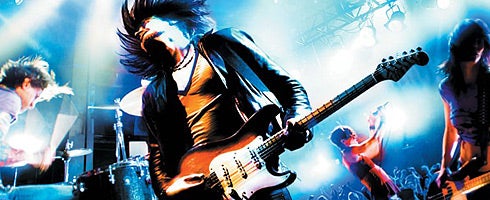 SVP of MTV Games, Paul De Goyer, has said that the recently-revealed Green Day: Rock Band won't be the firm's only 2010 release.
"It's of course not going to be our only game this year," he said.
Radiohead: Rock Band. Living the dream, innit. Or Rock Band 3, obviously.
He also spoke out on the reveal of series's Green Day-centric edition.
"We actually had quite a bit of demand for Green Day. Rock Band has a very robust forum community, and the discussion got going about what bands they'd like to see in these individual games; 'Green Day! Green Day!' ACDC, Beatles, ya know. So we've been able to satisfy a good amount of the constituency by doing Green Day."
Green Day: Rock Band was announced at the VGAs last month.
It is only the third band-centric game in the Rock Band series after a live edition based on AC/DC and, of course, The Beatles, which was confirmed last week to have sold 1.7 million units.
Thanks, Newsarama.